The headline image above is a screen capture of CNN's Fear & Greed Index from late September.

If you're unfamiliar with this amazing bit of world-building from a dystopian sci-fi novel, the Fear & Greed Index is CNN's ongoing analysis of investor sentiment, tracking the overall "mood" of the stock market on a spectrum that runs from Extreme Fear to Extreme Greed.

The idea is that greed and fear are the two emotions that run the stock market, which is pretty hard to dispute. And yes, I do find it deeply concerning that we have built such a lynchpin of society that shapes absolutely everything we do exclusively on two of the most negative and harmful emotions available to us as human beings, thanks for asking. But that's something we should probably save for a "This Millennium in Review" column.
"The last time we enjoyed the intoxicating thrill of Extreme Greed was November 9 of 2021…"

Anyway, it's been a rough 2022 on the index, with the needle failing to hit Extreme Greed even once in the year so far. The last time we enjoyed the intoxicating thrill of Extreme Greed was November 9 of 2021, in the wake of the US Congress approving a $1 trillion infrastructure package and just weeks after Facebook changed its name to Meta and made the metaverse an even buzzier Next Big Thing for a brief moment until people saw how much money Meta was losing on it and what it was getting for that money.

(As the year went on, Meta managed to lose a bunch more money and somehow produce even less impressive results.)

Over the course of the year, the index has seen a lot more fear than greed. Through the first ten months of 2022, August is the only month where the Fear & Greed Index didn't at least dip down into Extreme Fear. May had more days in Extreme Fear territory than out of it.

The good news is that CNN says Extreme Fear suggests that investors are being overly bearish, that there is an opportunity to pick up stock undervalued stocks as a bounceback may be on the way.

When the index swings to Extreme Greed as it did last November, CNN suggests that might be a sign that investors have chased big paydays a little too enthusiastically and we may be due for a market correction.

I quite like that phrase: "market correction."

It sounds so nice and positive, even gentle. We're correcting the market. There was a mistake. It's been corrected. The market is now correct, so we can get back to our lives.

But the reality of a market correction is a bit rougher. It means the value of a stock – or even the market itself – has been literally decimated, depending on how pedantic you want to be about either of those words.

It means that the thing you're talking about did not deserve the level of value people had assigned it. We were all quite ignorant and silly, and now whatever value remains is probably where it should have been all along. (Hope your retirement wasn't relying on that or anything.)
"2022 was a year full of market corrections, some to be welcomed, others to be scorned"

For the games industry, 2022 was a year full of market corrections, some to be welcomed, others to be scorned. They were probably all quite necessary though.

Let's start with the actual market correction, the deflation of the pandemic bubble. People have had non-gaming entertainment options they lacked for chunks of 2020 and 2021. Game sales have been down almost the entire year, many publishers are reporting flagging engagement, and extreme inflation combined with a looming global recession are creating a macroeconomic environment where very few companies are predicting great results in the near term.

Along with that bubble deflating, we've seen the overheated market for acquisitions and investments cool down considerably since January's absurd spending sprees. Investments are still being made, but they're much closer to bargain buys than what we saw last year.

As far as more favorable market corrections, 2022 was a massive year for labor rights and unionization in the industry.

QA teams at Raven Software and Blizzard Albany unionized over the vehement objections of their employer (and poster child for why workers need representation) Activision Blizzard. Microsoft has pledged to not interfere with organization efforts as part of its attempt to acquire Activision Blizzard, a pledge it has (so far) followed through as hundreds of Zenimax QA employees prepare to vote for unionization.

At the same time, four-day work weeks and remote working became more widely embraced as sustainable development practices. Government regulators have shown an increased interest in the complaints brought to them, from the California Civil Rights Department pursuing its suit against Activision Blizzard in the face of political pressure to the National Labor Relations Board helping workers in disputes with Activision Blizzard and Nintendo.

We also saw government regulators take greater notice around consumer issues with the possible legislation of loot boxes around the world, the Google-Apple mobile duopoly, non-standard chargers, and a number of potentially anti-competitive acquisitions, the Microsoft-Activision Blizzard deal among them.

And then there were a slew of pushes for NFT and blockchain gaming that were quickly binned after robust pushback from consumers, partners, and employees alike. (Some members of the gaming press tried to do their part as well.)

The financial market correction the industry experienced will likely go down as a blip, a comedown from the unsustainable boost of an entertainment industry uniquely suited to benefit from a worldwide pandemic. So the Extreme Fear we're seeing now is likely not justified.

I hope the other corrections mentioned above prove to be more enduring and longer lasting, because they collectively signal to some of the biggest and most profitable corporations around that they no longer get to have their way in all matters. They must begin conforming to the needs of their players, their employees, and the governments wherever they do business.

And that long overdue correction is one we should embrace with Extreme Greed.

(You see? Fear and Greed is a terrible spectrum to live on. We need more emotions, CNN. Give us more emotions!)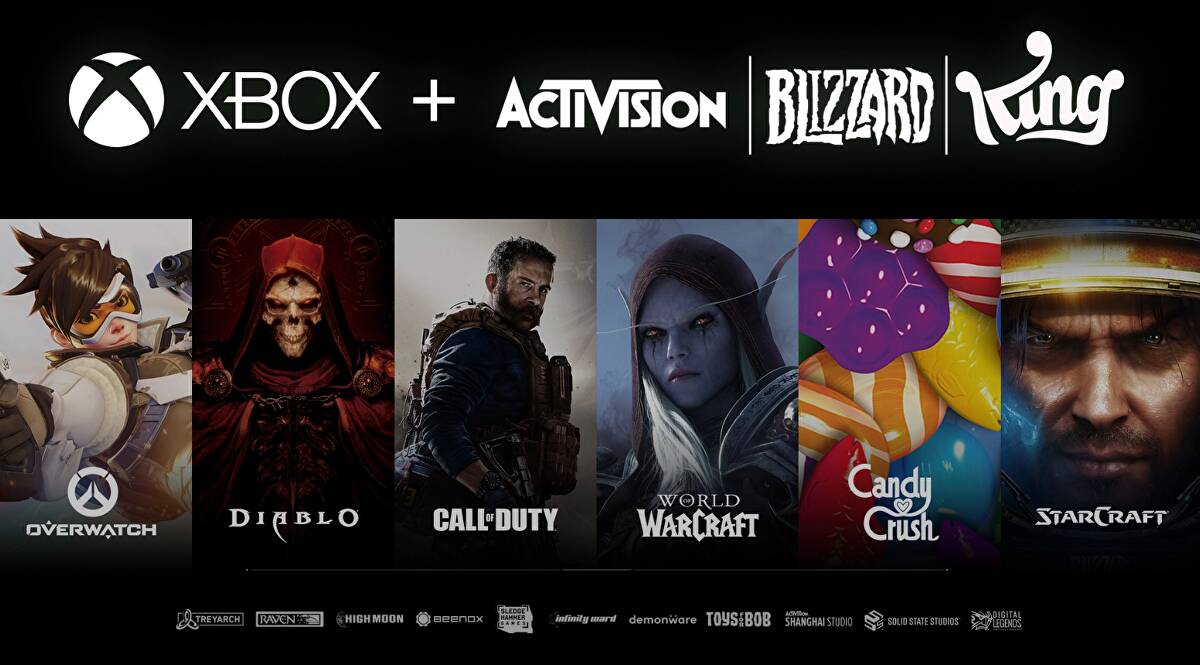 JANUARY
QUOTE | "All members of the Raven QA department must be offered full time positions, including those who were let go." – The singular demand Raven Software QA employees made during a weeks-long strike. Activision did not agree to that demand, and the strike eventually ended with Raven voting to unionize.
STAT | $12.7 billion – How much Take-Two paid to acquire Zynga in the largest gaming deal of the pandemic, a title it held for all of a week.
STAT | $68.7 billion – How much Microsoft wants to pay to acquire Activision Blizzard in a deal that is still going through the regulatory process and is being challenged in the US by the Federal Trade Commission.
STAT | $3.6 billion – How much Sony paid to acquire Bungie a couple weeks at the very end of January, in a deal that served as a sort of capper to the pandemic boom times consolidation spree. We have continued to see investment (Tencent in Ubisoft, Sony and Tencent in From Software, Tencent in TequilaWorks, etc.) and acquisitions, but the macroeconomic climate as we end 2022 is considerably bleaker than it was entering the year.
FEBRUARY
STAT | 2% – The year-over-year decline in US consumer spending on games in January, according to the NPD Group. The NPD Group would report year-over-year declines for the US industry for the first nine months of the year. October was flat, while November was up just 3%.
QUOTE | "I don't think they don't care, I just feel like there is definitely that thing of keeping a very positive outlook, even in how they word their emails. Everything's very positive, there's nothing negative. So when you bring up things that are negative, they're always addressed in a positive way. Sickeningly positive." – A person who spoke to our own Marie Dealessandri as she looked into the IGDA's handling of harassment complaints for an excellent investigative feature.
STAT | £16,000 a year – Team17's reported entry-level wage for QA workers according to a Eurogamer report detailing shoddy treatment of employees. That number has actually increased from five years ago, when it was £13,000 annually.
STAT | £16,766 a year – 60% of the UK's inflation-adjusted median household income in 2011 (£27,944 going by UK government figures), which is the threshold below which a person is considered to be living in absolute poverty.

It's enough to make you wonder how the industry kept the unionization push in QA from exploding until just this year.
QUOTE | "The people in the space, though, tend to be involved in a lot of criminal activity and a lot of sketchy behaviours. With the actors that are currently in this NFT space, they're just not people you really are wanting to be doing business with." – In an interview with Rock Paper Shotgun, Valve's Gabe Newell admits he doesn't think much of NFT advocates. Keep in mind, this is Valve, which once sounded legitimately disappointed about not getting to do business with the developer of a game marketed as letting players "verbally harass, kill, and rape women as you choose to progress the story."

That dude, they want to be in business with. But NFT people? Too sketchy.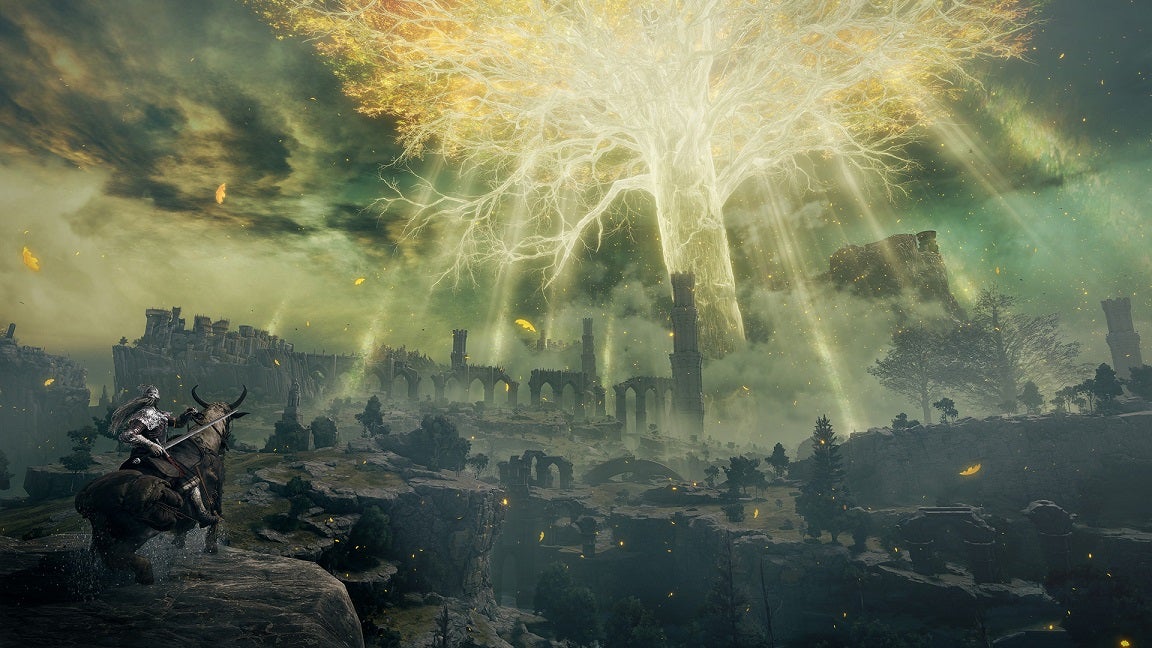 MARCH
STAT | Less than three weeks – How long it took Elden Ring to sell 12 million copies. It took Dark Souls 3 four full years to sell 10 million copies.
QUOTE | "It's pretty much impossible because most of the time you're just trying to follow the news. Me and Tay take turns sleeping. My mother and grandmother have to try sleeping normally, so we take turns. When one of us is asleep, the other follows the news for air danger alarms and wakes everyone up when necessary." – Kyiv-based game developer Alex Molodkin described what life was like in the Ukrainian capital as it fell under siege by Russian forces.
QUOTE | "In light of recent world events, we have made the decision to delay Advance Wars 1+2: Re-Boot Camp, which was originally scheduled to release on Nintendo Switch on April 8th." – After the Russian invasion, Nintendo delayed its cartoonish combat tactics game on March 9. It still has no release date.
QUOTE | "There has not been an articulated strategy. You can go on the GameStop website, try and find a strategy, there is no articulated strategy. Leadership says, 'Well we don't want to articulate our strategy because we don't want anyone to steal our strategy.'" – In a keynote interview at SXSW, former Nintendo of America president and former GameStop boardmember Reggie Fils-Aime explained why he left the company in 2021 after barely a year on the board, and why he has little confidence in its current direction.

Nine months, several unimpressive quarterly earnings and two rounds of layoffs later, GameStop management still seems to be trying to coast by on its meme stock status, refusing to abide by standard investor relations procedures like releasing guidance targets for investors to compare results against, or taking questions from analysts in its post-earnings conference calls.
APRIL
QUOTE | "This conversion of nearly 1,100 QA workers at Activision and Blizzard does not have any relation to the petition pending at Raven studio. The Raven situation is limited to Raven." – An Activision Blizzard representative claims that the company's decision to convert all US QA employees to full-time employees with benefits and a higher minimum pay of $20 – with the exception of the unionizing QA team at Raven Software – was totally not a punishment for unionizing, or a message to others in the company thinking of doing the same.
QUOTE | "As we continued to win in state court, this interference increased, mimicking the interests of Activision's counsel." – California Department of Fair Employment and Housing assistant chief council Melanie Proctor's resignation letter, in which she implies that California Governor Gavin Newsom was interfering with the state's gender discrimination case against Activision Blizzard on behalf of the publisher. (If you're curious why that might happen, Activision Blizzard boardmember Casey Wasserman donated $100,000 to Newsom's campaign to fight a recall election last year.)
QUOTE | "Among other concerns, Ms. Sandberg's legal and public-relations advisers, both inside and outside Facebook, worried that a story would reflect negatively on her reputation as an advocate for women." – A line from The Wall Street Journal's report on Facebook/Meta COO Sheryl Sandberg twice pressuring The Daily Mail to not publish a story about a temporary restraining order that had been obtained against her former boyfriend, Activision Blizzard CEO Bobby Kotick.

There has been so much reporting and so many horrible revelations about Kotick in the past year and a half, I had honestly forgotten this one entirely. It's like his right-wing C-suite convinced him to go full Steve Bannon or something.
QUOTE | "Discharge (including layoff and refusal to hire), coercive statements (threats, promises of benefits, etc), concerted activities (retaliation, discharge, discipline), coercive actions (surveillance, etc)" – A list of allegations against Nintendo of America and its staffing agency Aston Carter in an April labor complaint brought by a QA worker who later said they were fired for asking management about unions in a company meeting. They eventually settled, with the QA worker receiving almost $26,000 and Nintendo posting signs informing workers of their union rights in the product testing department.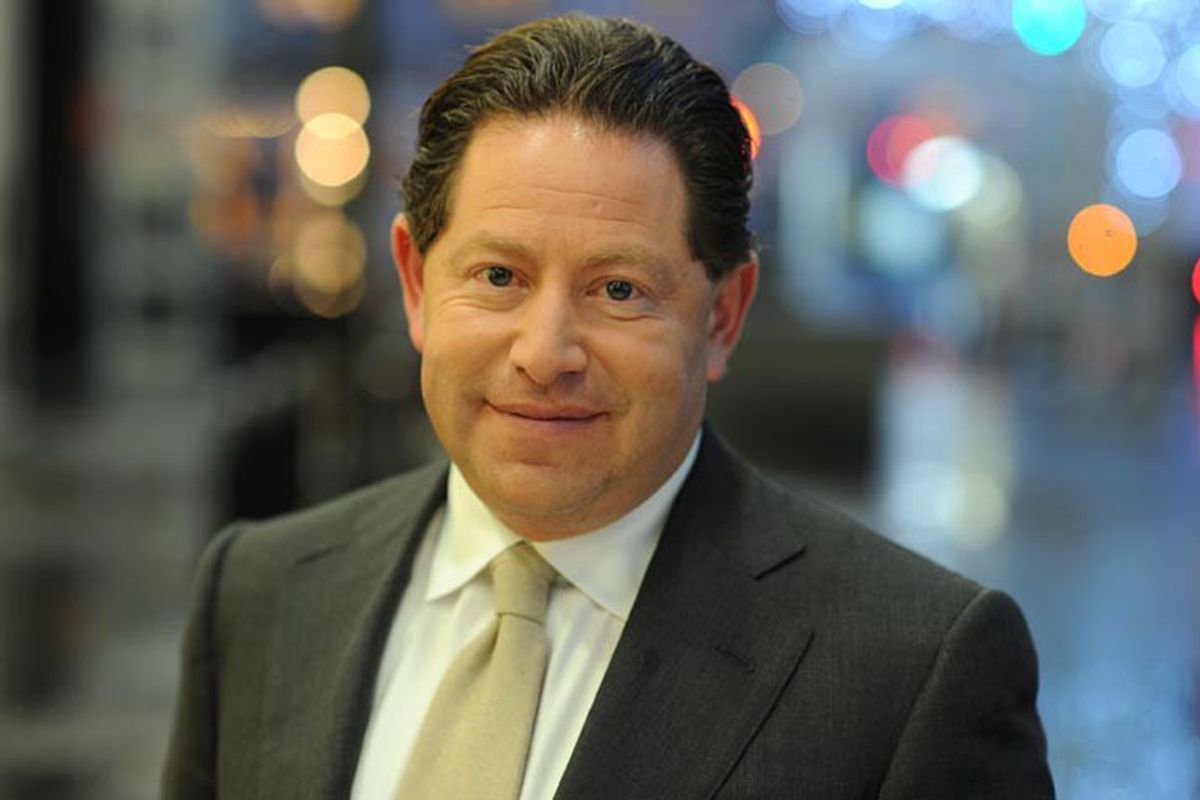 MAY
STAT | 19 – The number of Raven QA staff who voted in favor of unionization, becoming the first US union at a major AAA publisher.
STAT | $300 million – The amount Embracer Group paid for Crystal Dynamics, Eidos Montreal, Square Enix Montreal, and a bunch of valuable IP like Tomb Raider, Deus Ex, Thief, Legacy of Kain, and their related back catalog titles. Given the price tags we had seen for other big players in recent years, this one felt like a bargain buy.
QUOTE | "This terror attack again revealed the depths and dangers of these platforms that spread and promote hate without consequence. The fact that an individual can post detailed plans to commit such an act of hate without consequence, and then stream it for the world to see is bone-chilling and unfathomable." – New York Attorney General Letitia James, announcing that her office will be investigating the role Discord and Twitch played in the white supremacist mass shooting in Buffalo that was planned on the former service and livestreamed on the latter.
QUOTE | "At Bungie we believe that everyone has a right to choose their own path and that freedom is expressed across all facets of life. The leaked draft decision by the U.S. Supreme Court to overturn Roe v. Wade represents a blow to freedom in America and is a direct attack on human rights." – Bungie was the first big studio to weigh in on the rights of their employees and players being stripped away by the government. Others would follow, although many waited until June and the official release of the decision.
QUOTE | "Being an inclusive company means being inclusive of all those points of view." – EA chief people officer Mala Singh explains in a company-wide email why the publisher would not be making a statement about abortion rights or Pride Month, saying it would only weigh in on contentious issues when there's a "consistent perspective" among its employees, and when it will "actually have a positive impact."
JUNE
QUOTE | "In my comments last week, I never intended to imply that we were stepping back from our long-standing support of LGBTQ+ rights, but I understand that's how it landed for members of this community." – EA chief people officer Mala Singh, in a statement for Pride Month that was issued after numerous EA employees took exception to the publisher's intended silence on an issue it has loudly touted as core to its values for years.
QUOTE | "One QA source recounted how badly they wanted to stop working, despite their financial need. When they almost broke a bone on the stairs, they fantasized about the prospect of being too injured to go to work the next day. They said it was the most comforting feeling they felt while working crushing hours on Fallout 76." – A Kotaku report about Bethesda's treatment of QA testers during the development of Fallout 76. (Relatedly, it was announced earlier this month that Zenimax QA workers across the US will soon be voting on unionization.)
QUOTE | "Without interventions, both companies are likely to maintain, and even strengthen, their grip over the sector, further restricting competition and limiting incentives for innovators." – The UK Competition and Markets Authority said it will investigate Apple and Google's control of the mobile market, particularly their 97% share of the mobile web browsing market.
STAT | 17 – The number of showcases, live streams, and shows recapped in our All the Announcements round-up of this month's big not-quite-E3 events. The ESA announced in January it wouldn't be holding an E3 this year and a significant chunk of the rest of the industry seemed to think a big summer showcase was still worth having regardless.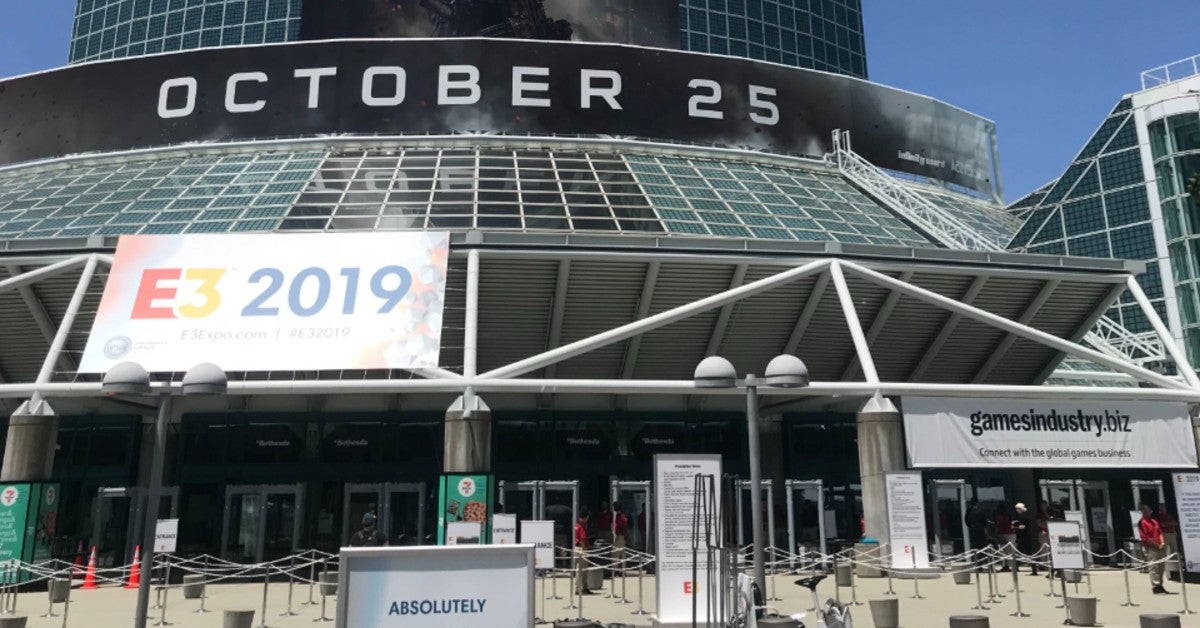 JULY
QUOTE | "It is a tremendous honor and privilege for ReedPop to take on the responsibility of bringing E3 back in 2023. With the support and endorsement of the ESA, we're going to build a world-class event to serve the global gaming industry in new and broader ways than we already do at ReedPop through our portfolio of world leading events and websites." – Lance Fensterman, president of GamesIndustry.biz parent ReedPop, announces the company will help put on E3 2023 as an in-person event.
QUOTE | "It's a very small portion of the gaming industry that works [without focusing on how to monetize users early in the development process], and some of these people are my favourite people in the world to fight with — they're the most beautiful and pure, brilliant people. They're also some of the biggest fucking idiots." – With some poorly chosen words he would later take back, Unity CEO John Riccitiello expresses utter condescension and contempt for those who would not make the art of games entirely subordinate to the business of games.
QUOTE | "Games companies and platforms need to do more to ensure that controls and age-restrictions are applied so that players are protected from the risk of gambling harms" – Nadine Dorries, the UK's Culture Secretary, essentially warning the industry that it has one last chance to self-regulate loot boxes before the government steps in to do the job instead.
QUOTE | "QA is currently an undervalued discipline in the games and software industries. We strive to foster work environments where we are respected and compensated for our essential role in the development process." – The Game Workers Alliance group in Blizzard Albany's QA team announced in July that it had filed for a vote on unionization. Despite hurdles and delays from Activision Blizzard, they won that vote earlier this month.
QUOTE | "Instead of competing on the merits, Meta is trying to buy its way to the top. Meta already owns a best-selling virtual reality fitness app, and it had the capabilities to compete even more closely with Within's popular Supernatural app. But Meta chose to buy market position instead of earning it on the merits. This is an illegal acquisition, and we will pursue all appropriate relief." – Federal Trade Commission Bureau of Competition deputy director John Newman explains why the US regulator is suing to stop Meta's acquisition of Within.
AUGUST
QUOTE | "It wouldn't surprise me that our results would be a bit softer than I'd like for as long as we're in a slower period, and my own view is we're in a slower period now. I don't the question is if we'll be in a recession; I think we're in a recessionary environment right now." – Take-Two chairman and CEO Strauss Zelnick says the company's performance has already been hurt by the wider economic downturn, in particular its recurrent consumer spending.
QUOTE | "We are building Everywhere on Unreal Engine 5, not the blockchain." – In response to backlash over the studio hiring a team of blockchain specialists, Build A Rocket Boy assumes its target audience is a bunch of dense rubes who don't understand the first thing about game development or blockchain technology. Although if they really are making a blockchain game, that's probably the right target audience to have…
QUOTE | "It's sad to say but something like this can always happen. It's important that you have the structures and processes where you can immediately take action, and that you're sending strong signals about what the event stands for." – Felix Falk, co-organiser of Devcom and Gamescom, and managing director of German trade body Game, explains succinctly why the events banned someone for sexually harassing a participant and then sent out an announcement to let others know action had been taken.
STAT | €50, £30, ¥5,000, $20 – The price hike on PlayStation 5 hardware in Europe, the UK, Japan, and Canada, respectively. Combined with Meta's price hike on the Oculus Quest 2 in July, this was a notable year for the price of already-released tech heading in the wrong direction.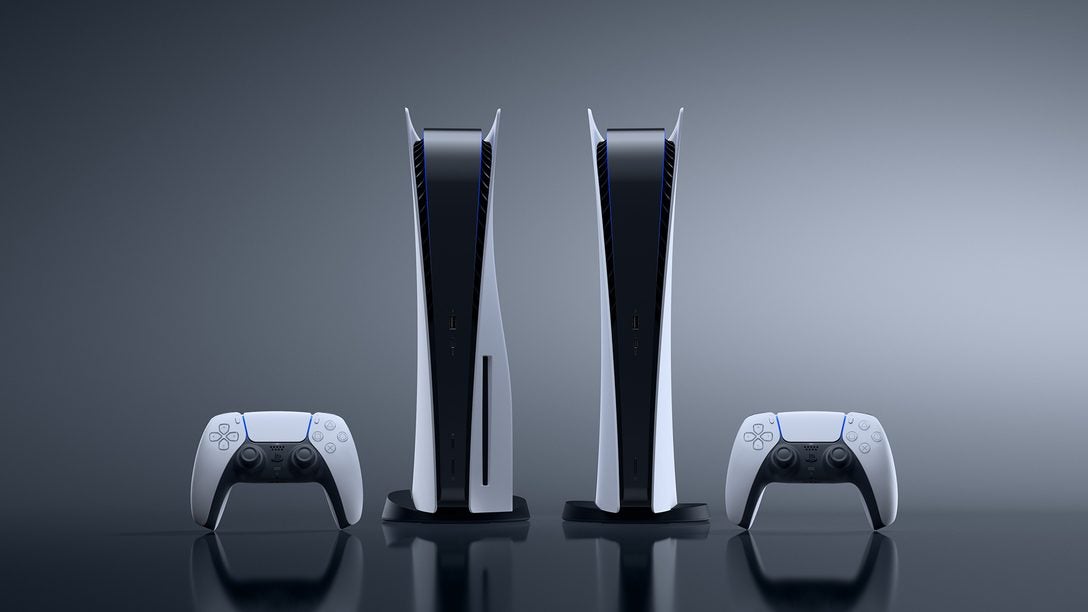 SEPTEMBER
STAT "It was obvious for me that I had a responsibility to take care of the situation so that we could get back to what we were before: a company where people feel they can be themselves and come together to create the best games." – In one of his first English-language interviews since the company's 2020 sexual harassment scandals, Ubisoft CEO Yves Guillemot explains to us why he didn't step down, ignoring the fact that many of the horror stories were years old, so "what we were before" was just a company that did a better job keeping its skeletons in the closet.
QUOTE | "Microsoft has only offered for Call of Duty to remain on PlayStation for three years after the current agreement between Activision and Sony ends. After almost 20 years of Call of Duty on PlayStation, their proposal was inadequate on many levels and failed to take account of the impact on our gamers. We want to guarantee PlayStation gamers continue to have the highest quality Call of Duty experience, and Microsoft's proposal undermines this principle." – PlayStation head Jim Ryan ramped up efforts to have regulators scuttle the Activision Blizzard acquisition in November.
QUOTE | "I only talk about the game during an event. We R working 6-7 days a week, nobody's forcing us. Exhaustion, tired, COVID but we're working. Bugs, glitches, perf fixes. 1 last pass thru audio. 12-15 hours days. This is gaming. Hard work. Lunch, dinner working. U do it cause ya luv it." – Striking Distance CEO Glen Schofield, in a (now deleted) tweet that you would swear came right out of 2007 if not for the COVID reference.
QUOTE | "We are extremely disappointed to have any details of our next game shared with you all in this way. Our work on the next Grand Theft Auto game will continue as planned and we remain as committed as ever to delivering an experience to you, our players, that truly exceeds your expectations." – Rockstar Games responds to a massive leak of in-development Grand Theft Auto 6 footage.
QUOTE | "We see clear opportunities to apply this technology across other parts of Google like YouTube, Google Play, and our Augmented Reality (AR) efforts — as well as make it available to our industry partners, which aligns with where we see the future of gaming headed." – While confirming that Google is pulling the plug on Stadia, Google Stadia VP and GM Phil Harrison insists streaming is still the future.
OCTOBER
QUOTE | "Although it is recognized that part of the users of PlayStation consoles (from Sony) could decide to migrate to Xbox in the event that Activision Blizzard games – and especially Call of Duty – become exclusive to the Microsoft ecosystem, SG/Cade does not believe that such a possibility represents, in itself, a risk to competition in the console market as a whole." –Brazilian regulator CADE gives "unrestricted approval" to the Microsoft/Activision Blizzard deal, becoming the second country to approve the merger after Saudi Arabia.
STAT | Less than 1,000 – The number of people Microsoft laid off as it re-evaluated business priorities. The company was also reported to be slowing its recruitment efforts in light of the recession.
QUOTE | "How did I get into all this? Gamergate. It was Gamergate." – David DePape, who was charged with breaking into the home of US Speaker of the House Nancy Pelosi and attacking her husband with a hammer, explained in a blog post what started him down a rabbit hole of conspiracy theories about COVID-19, the 2020 US presidential election being stolen, QAnon beliefs and Holocaust denialism.
QUOTE | "I do think that it is really smart that if you are Balenciaga in Fortnite, you can sell a 12-year-old a skin for $12, and they're going 'I've had to pay for that so it has value and I can aspire to it, I'm going to save up some of my pocket money so that I can actually buy it.' And when they're 24, they are going to spend $600 on a pair of trainers." – In a panel discussion at GI Live London, Meta's creative strategist and entertainment lead Jane Kinnaird spells out what expensive brands are doing in free-to-play games.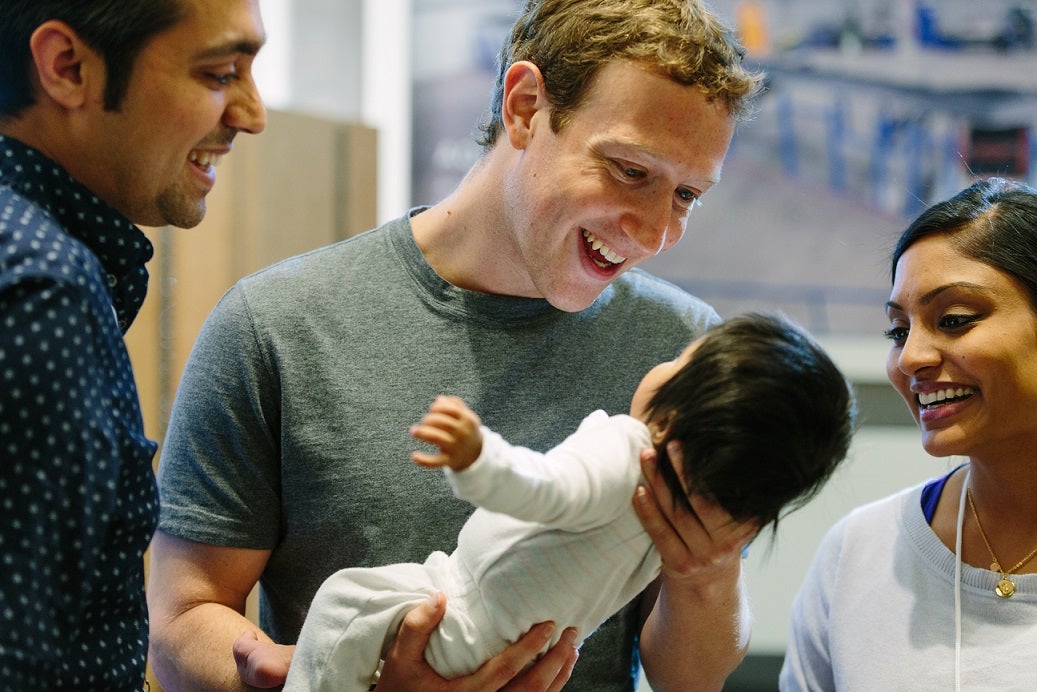 NOVEMBER
STAT | 2 weeks – How long it took Call of Duty: Modern Warfare 2 to nearly match the lifetime UK sales of 2021's Call of Duty: Vanguard.
STAT | 15,731 – The number of people employed by Embracer Group in November, more than the recent totals for Electronic Arts (12,900), Activision Blizzard (9,800), or Nintendo (6,717). But after years of expansion and acquisition, the company is conducting a review of its businesses to see how it can trim down by, for example, spinning off some studios or divisions into their own companies.
STAT | 4.3% – Newzoo's projected decline for the global games market in 2022, the first time the firm has ever projected a decline in the gaming market.
STAT | 14 years – The length of time NetEase has been publishing Blizzard's games in China. That partnership is going to change radically on January 23, when a key agreement will expire and take the bulk of Blizzard's catalog offline in China, including World of Warcraft, Overwatch, and Diablo 3. The two companies will continue to run Diablo Immortal, which they co-developed under a separate agreement.
DECEMBER
STAT | 42 – The total number of new games to appear in the NPD's Top 20 charts through the first ten months of 2022. That's more than 2021 (36), 2020 (33), and just shy of 2019 (43). Sales are down and we may not have as many Elden Ring-scale mega-hits as in previous years, but 2022 hasn't been that bad a year for new game releases after all.
STAT | Ten years – The reported length of the Call of Duty deal Microsoft will offer Sony as a concession it hopes will convince EU regulators to approve its acquisition of Activision Blizzard. It has also struck ten-year deals with Nintendo and Steam to keep Call of Duty on their platforms.
QUOTE | "Microsoft has already shown that it can and will withhold content from its gaming rivals." – In filing suit to stop Microsoft's acquisition of Activision Blizzard, FTC Bureau of Competition director Holly Vedova points to the acquisition of Zenimax, where Microsoft assured people it didn't make the deal to keep games off other people's platforms and then changed its tune on exclusivity literally as soon as the acquisition had closed.
STAT | 0 – Out of the 14 companies we looked at for our annual conflict minerals report, none of them showed improvements on their responsible sourcing efforts over last year. Companies like Sony and Microsoft did significantly worse, while Amazon and Valve continued to show minimal and no interest, respectively, in the entire subject.