Reviews and recommendations are unbiased and products are independently selected. Postmedia may earn an affiliate commission from purchases made through links on this page.
Article content
Vibrant, exciting and full of spirit and flavour, Canada's famous Royal Agricultural Winter Fair (royalfair.org) is celebrating its 100th anniversary this year, with everything from farm animals to festival entertainment to some of the finest culinary events in the country.
Article content
Every year, the Royal pulls out all the stops to offer dynamic family enjoyment, and it's considered a rite of passage for many students to attend, but the recent pandemic put a stop to the party for a little while. Now – it's back, bigger and better than ever, showcasing an entertaining lineup that includes performances by world-class equestrians and appearances by culinary celebrities.
Article content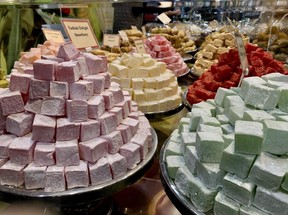 Canadians journey from across the country to participate, both as competitors and as guests – the fair offers the greatest equestrian challenges in the world. And who doesn't love watching all the baby goats, horses and other farm animals up close and personal!
The Royal offers a chance for people to compete – both professionally and from a home cook perspective – for a shot at a coveted ribbon and prize, for everything from the best pickles, jams or baking (butter tarts seem to rule this year!)
Article content
"Every year, more than 300,000 people come to the Fair to celebrate the very best food, livestock and horsemanship this country has to offer," say Fair officials in a recent media release.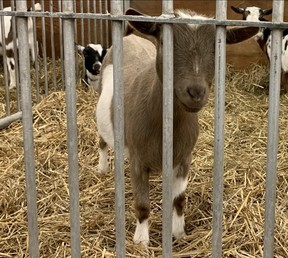 From day to night, the Royal, taking place at the Enercare Center at Exhibition Place until this Sunday, Nov. 13, will have something for everyone. The Fair is considered the world's largest combined indoor agricultural and equestrian show, bringing thousands of animals from across the country to Toronto each November. There's a special segment this week in which dogs and horses compete together in a special K9-Equine Challenge which pairs one international athlete with a SuperDogs in an extraordinary team relay.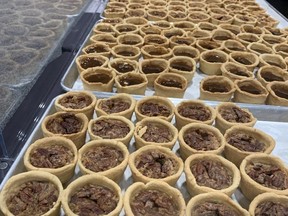 From a food perspective, the Fair provides the perfect backdrop to showcase Canada's culinary scene, providing an opportunity for food purveyors to offer up their finest foods (think world-class buttertarts, local cheeses, best jams and honey, pickles and more, for starters) !) along with a variety of restaurants that range from casual to fine dining.
Article content
Notable chefs in attendance throughout the Fair's dates include Michael Bonacini, co-founder of Oliver & Bonaciniof Alida Solomon Tutti MattiTrevor Lui of , celebrated chef, author and restauranteur Bao Bird Eats and Superfresh Night MarketCarl Heinrich of Richmond StationEva Chin of Avling & Soy Luck ClubCory Vitiello of Flock Rotisserie & GreensJoseph Shawana, Julie Miguel, Missy Hui, Bashire Munye, and Diala Canelo of Diala's Kitchenconsidered rock stars of the country's culinary scene, and all participating in a special "culinary academy," offering guests a truly hands-on cooking experience.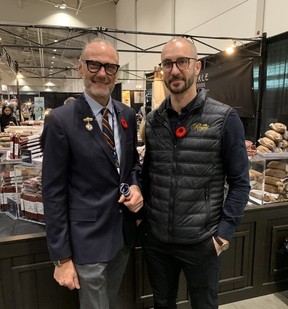 "This is such a great event, with so much to see and do," noted chef Bonacini, who is also the chair of the Fair's culinary and hospitality committee. Just recently, Bonacini, alongside
Chris Sura, director, corporate development, offered up a food tour to showcase all the excellence being offered this year.
Article content
Sustainability, said Johnstone, is this year's buzzword: "Sustainability is a huge platform…the Fair offers (those attending) a chance to see how things have changed throughout the 100 years of its existence." The two said the Fair is "like the SuperBowl of agriculture – the best of the best."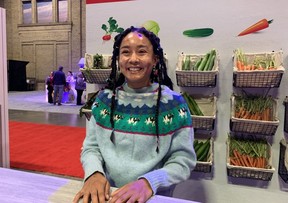 Cheyenne Sundance lives and breathes this word. Sundance is a 25-year-old self-taught BIPOC farmer, and founder of Sundance Harvest (sundanceharvestfarm.com) a 1.5-acre urban farm she runs locally in Downsview Park, within the Greater Toronto Area. It's a place she founded when she was only 22 years old, established with the principles of "building community and sharing knowledge of farming" with other youth farmers.
"Let's just say I'm the new face of farming today," said the delightful Sundance, whose passion for her profession was tangible during a recent visit. To celebrate the 100th anniversary of the Fair, Sundance has partnered with Metro supermarket chain to look ahead to the next 100 years and inspire the next generation of urban farmers.