Hello gentle readers, and welcome to the SwitchArcade Round-Up for October 13th, 2022. In today's article, we've got the big list of Thursday releases to go through. The biggest game is probably Atari Mania, but there is a wide variety on offer today. We've also got a little bit of news to look at, plus the lists of new and outgoing sales to consider. Let's get to work!
News
'Pilotwings 64' is Now Available for Switch Online Expansion Pack Subscribers
It is the appointed time and day, folks. If you have a subscription to the Nintendo Switch Online Expansion Pack, go on and update your Nintendo 64 app. Once you've done that, you'll find Pilotwings 64 is ready and waiting to be played. This is the first time the game has ever been rereleased, so this is actually a bit of an exciting addition to the service.
New Releases
Atari Mania ($24.99)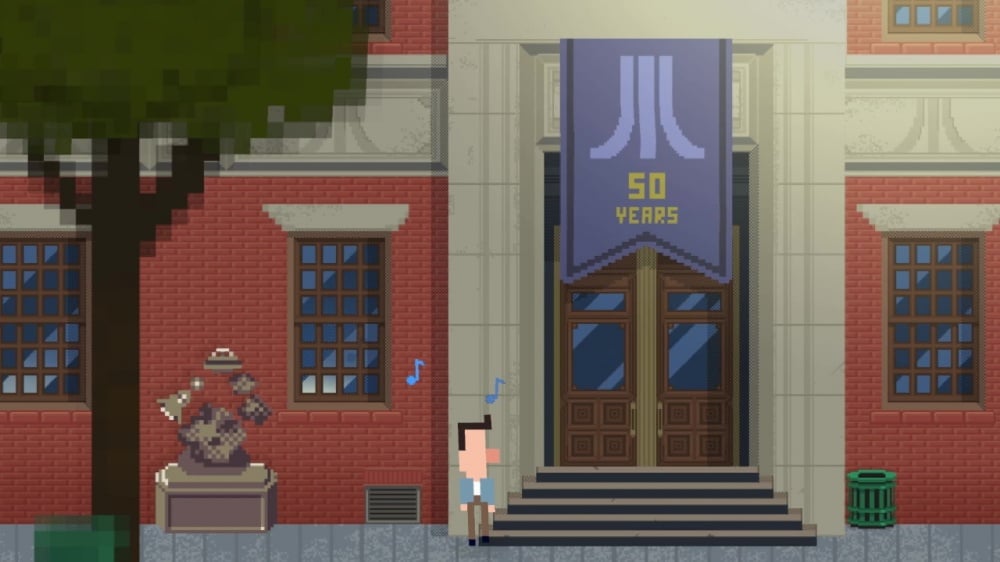 Atari has a couple of bullets in the chamber to celebrate its fiftieth anniversary, and this is the first of them. It's a WarioWare-style affair mashed up with some adventure game elements. You play as a custodian at an Atari museum of sorts. Some stuff goes down and you end up playing a bunch of minigames inspired by classic Atari games. Sometimes more than one Atari game at once. It digs pretty deep, so it will certainly help your enjoyment if you are a big Atari fan.
Witchcrafty ($9.99)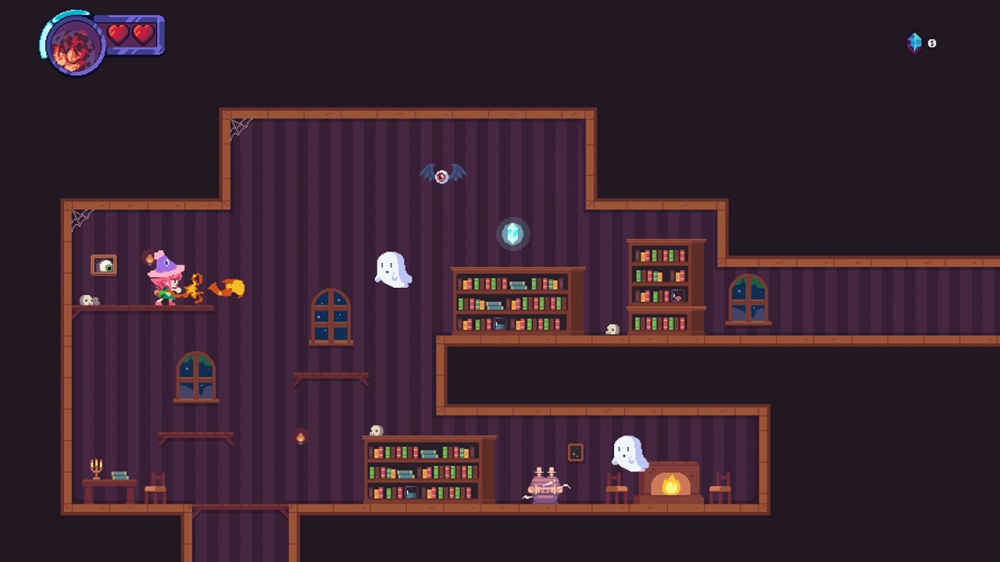 Yes, I suppose it is October, isn't it? This is a cute witch-themed platformer with some light Metroidvania elements in the form of elemental magic you learn along the way. That magic allows you to interact in new ways with the environments and various hazards, but don't expect the game to go hard on that end of things. It's mostly about the platforming, and it's not exactly best in class in that regard. Still, it has charm to spare and that may be enough for some.
Paradise Marsh ($9.99)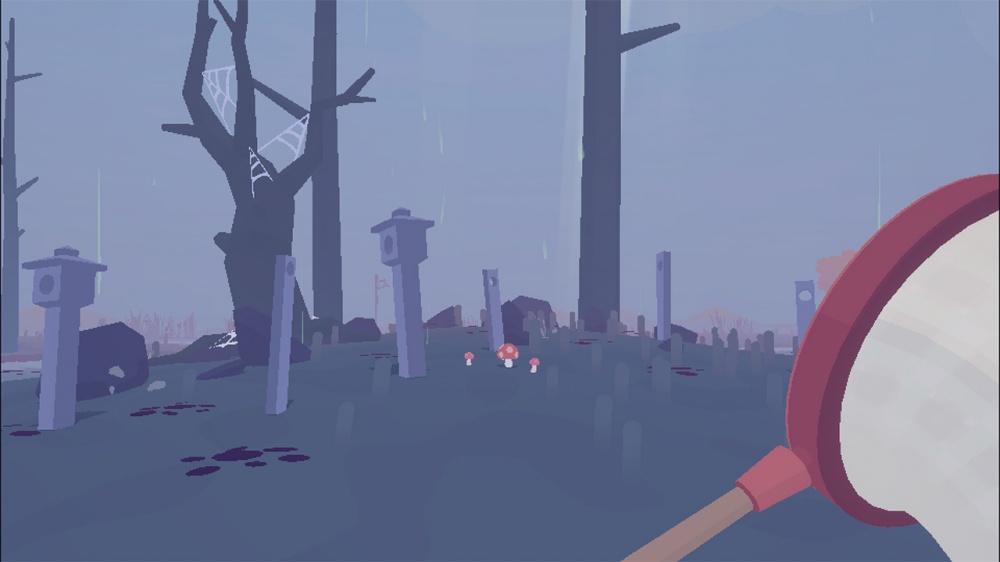 This is a game where you chill out in a procedurally-generated world and try to catch bugs, frogs, and so on in order to restore the constellations in the sky. Some of the creatures will only appear in specific conditions, so there's a bit of a puzzle element to it all. A bit vague and meandering, but that's definitely a kind of game I find myself in a mood for from time to time.
The Witch's House MV ($14.99)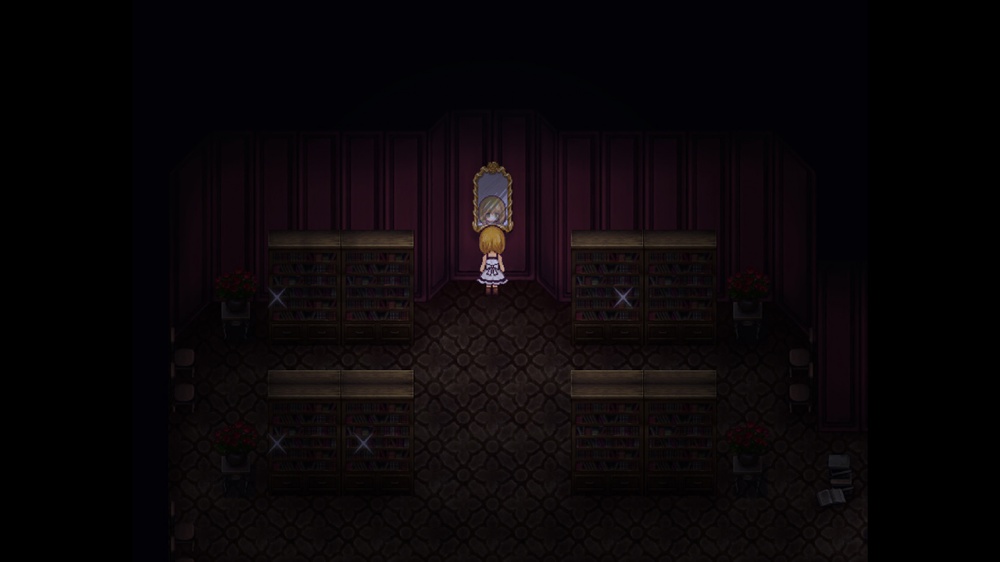 More witches, but this is more the scary type than the fluffy, colorful type. A Japanese horror adventure game in the vein of titles like Corpse Party, The Witch's House MV sees a young girl venture into a mysterious mansion full of puzzles and jump scares. Not how I would spend my weekend, but that's just me. Anyway, you can probably figure out how this goes. Grab it if you like that kind of thing.
Trifox ($19.99)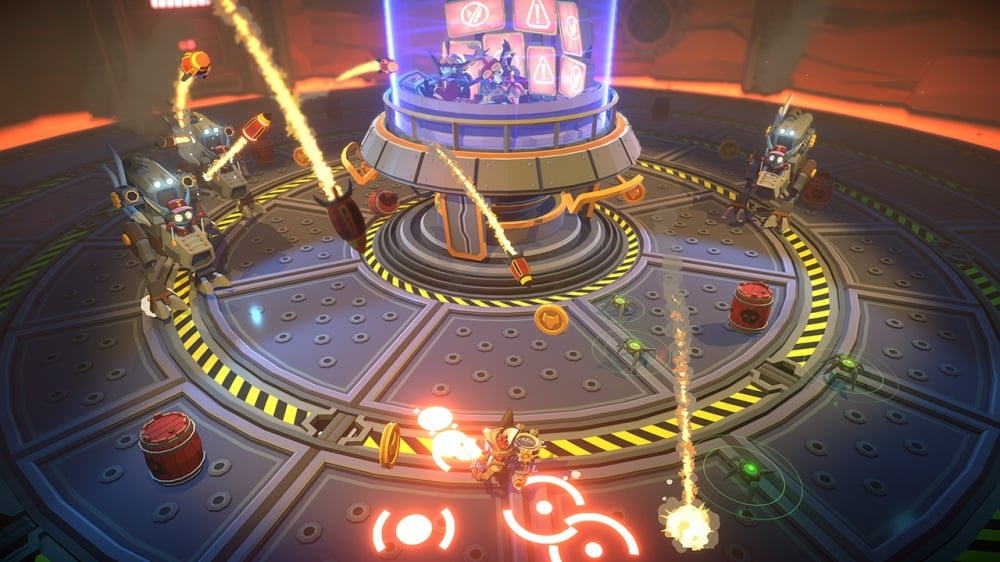 Action-adventure? 3D platformer? I don't know, Trifox is kind of all of those things. You play as a little fox hero who can make use of three different job classes (that's the 'Tri' in 'Trifox', I assume) to battle foes and solve puzzles in order to recover his stolen TV remote. There are four different worlds to romp through, and thirty different abilities to unlock. It seems decent, but I haven't had a chance to play it yet so all I can really comment on is how it looks.
Arcade Archives Toy Pop ($7.99)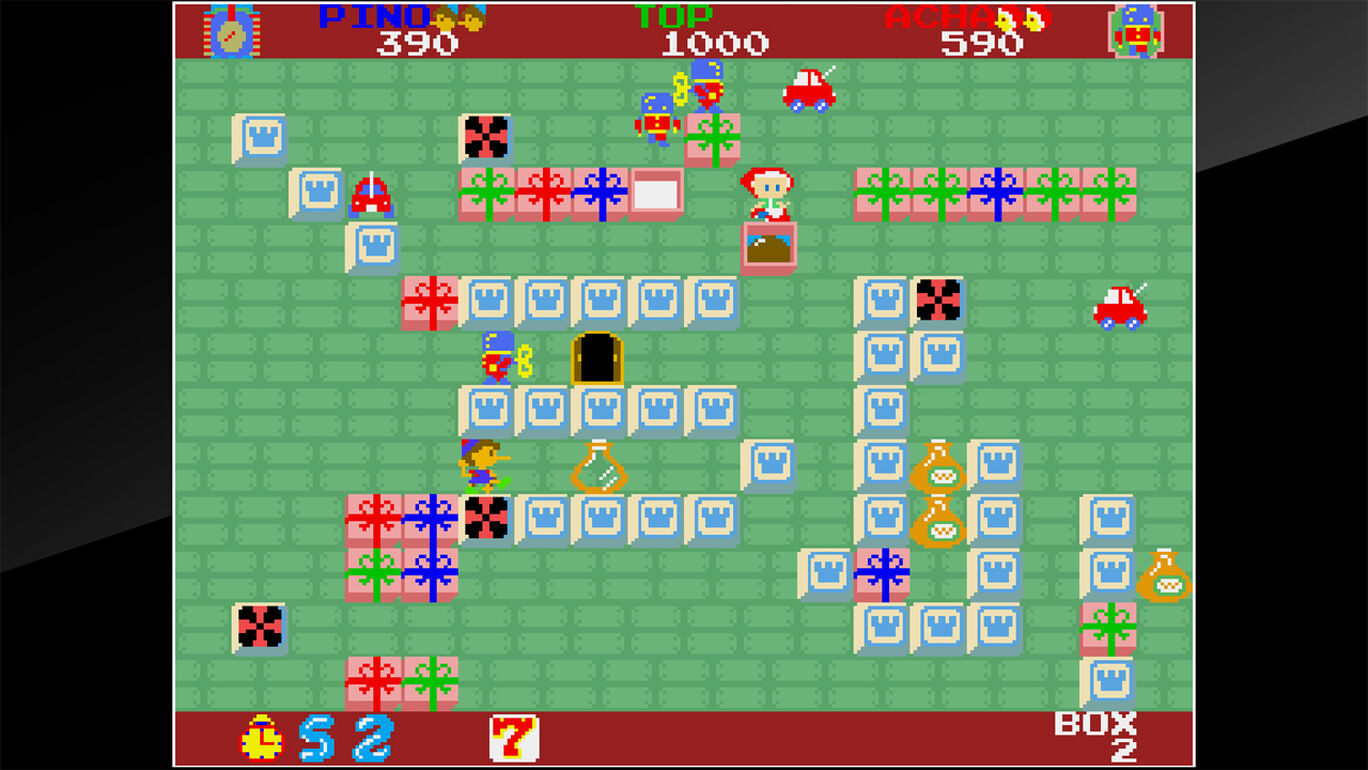 This week's Arcade Archives release is another Namco title, this time 1986's Toy Pop. Collect all of the gold hearts on each stage while avoiding the deadly toys that are trying to take you out. You aren't defenseless, however. Pick up the presents and you'll occasionally find some weapons you can use to turn the tables on your foes. Not my favorite Namco game of the era, but it certainly has a unique aesthetic that elevates the action somewhat.
Tinhead (QUByte Classics) ($3.99)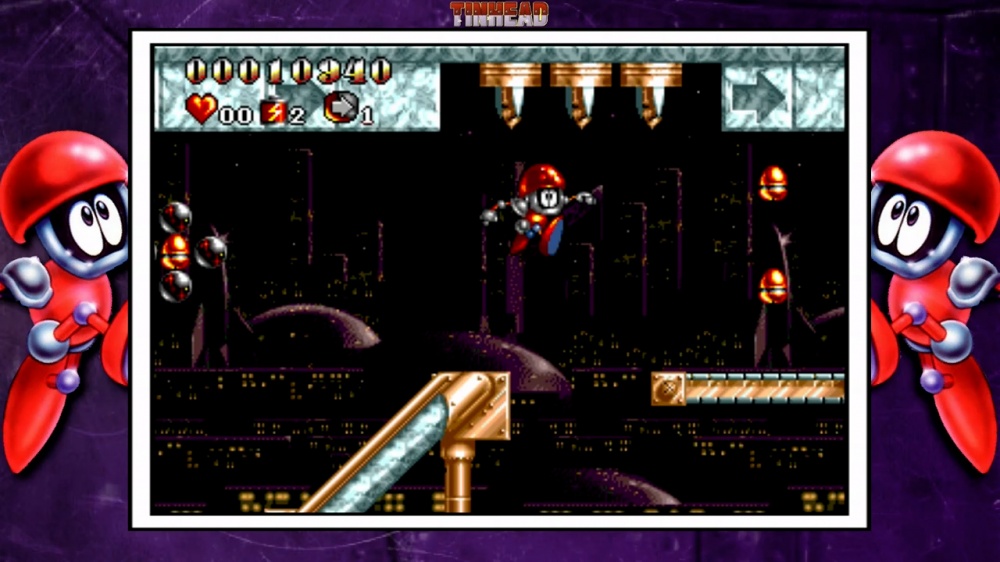 The latest release in the QUByte Classics series is the first one that only includes one version of the game in question. Tinhead is a platformer that originally released on the SEGA Genesis, and it's… you know, fine. Nothing special. Not terrible. We had lots of games like this back in the 16-bit era. They just sort of existed, making good fodder for weekend rentals when you were tired of replaying Mario or Sonic. I'm sure this is using QUByte's usual emulator and front end, so don't expect anything too fancy.
Bus Simulator City Ride ($34.99)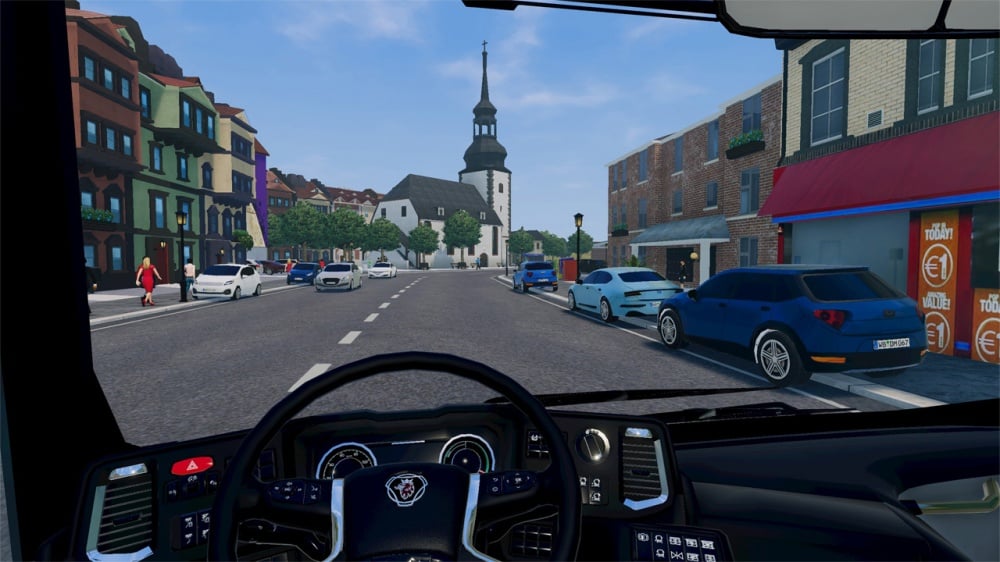 Must be bus simulator season. This one features properly licensed buses, so that's part of the price tag there. The fictional city that serves as the setting for this game is inspired by locations in Northern Europe, and it's up to you to learn its streets and districts like the back of your hand. Drive the people around and expand your transport company with new buses and routes. It comes from Astragon Entertainment, and they've certainly been around the block a few times in this category. I'm not experienced enough with bus simulators to say if this is a great one, but it certainly seems to have had some effort put into it.
Temp Zero ($8.99)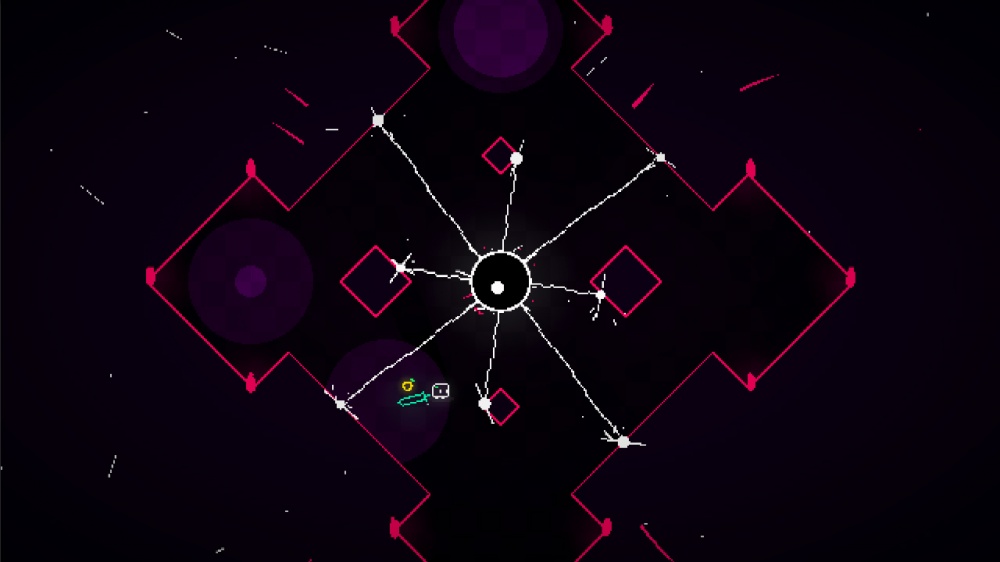 Yes, this is pretty cool. It's a minimalist roguelite action game with a pumping soundtrack and a nice variety of weapons and spells to keep things fresh. It certainly has a sense of style to it, though I think that screen shake might be a little much for my liking. Still, it's a lot of fun and while its scope isn't grand it's well-polished for what it is.
Fallen Knight ($14.99)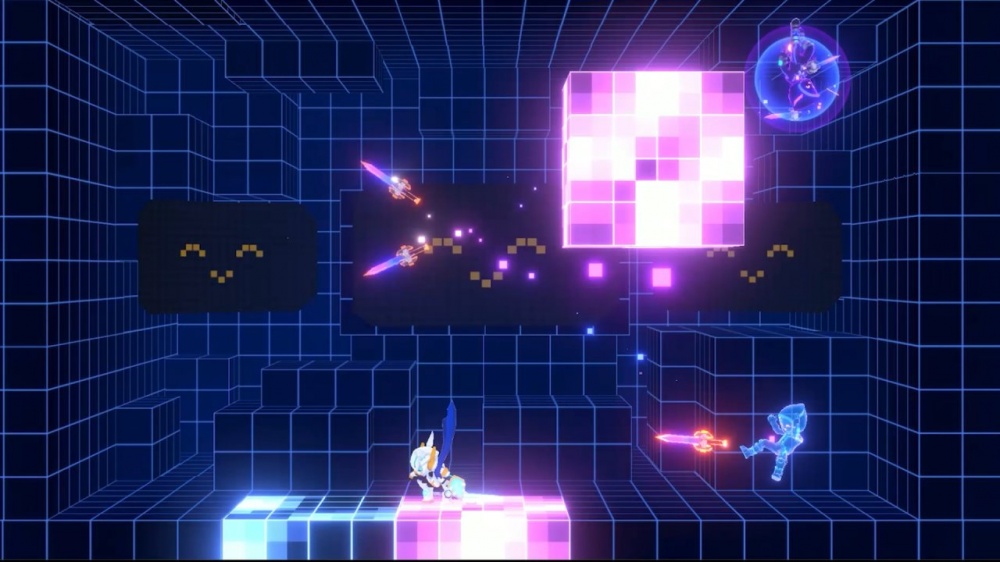 I wanted to like this one, but it just doesn't play very well. It's a robot-themed side-scrolling action game, but with clunky controls and some badly implemented mechanics, I can't really see my way to recommending this to anyone at the price it's going for.
ValiDate: Struggling Singles in your Area ($14.99)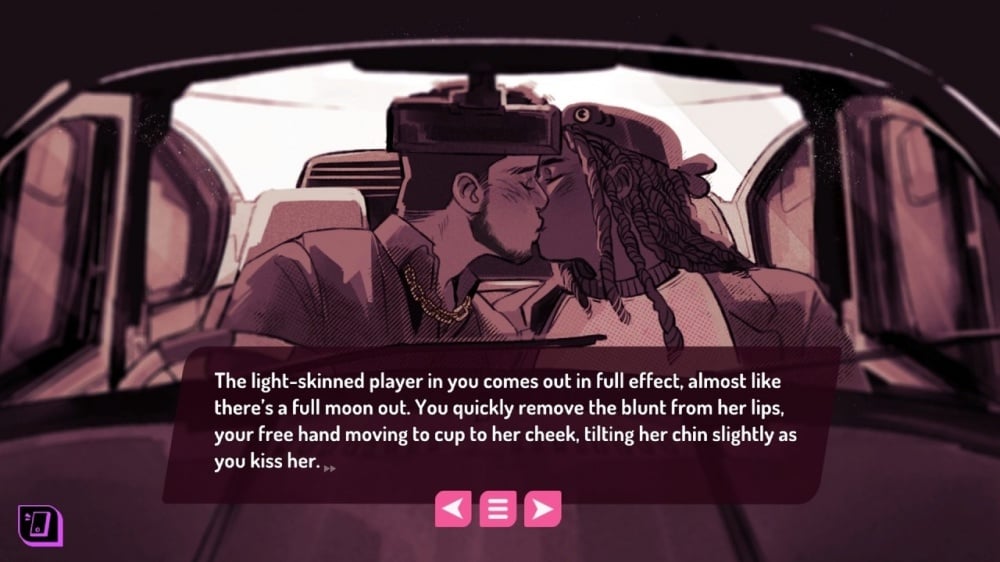 This is a visual novel about thirteen young adults who are looking for love in the slightly-fictional Jercy City, all while struggling with the realities of adulthood. There are more than thirty routes to play through, so there's definitely a lot to see here. From what I can gather, each character was written by a different person, which is not something you typically see in a game like this. Does it work? Opinions seem to be a little mixed on that, but its computer version has gotten a mostly positive reception since it came out a couple of weeks ago. If nothing else, that bodes well.
Fragment's Note+ ($14.99)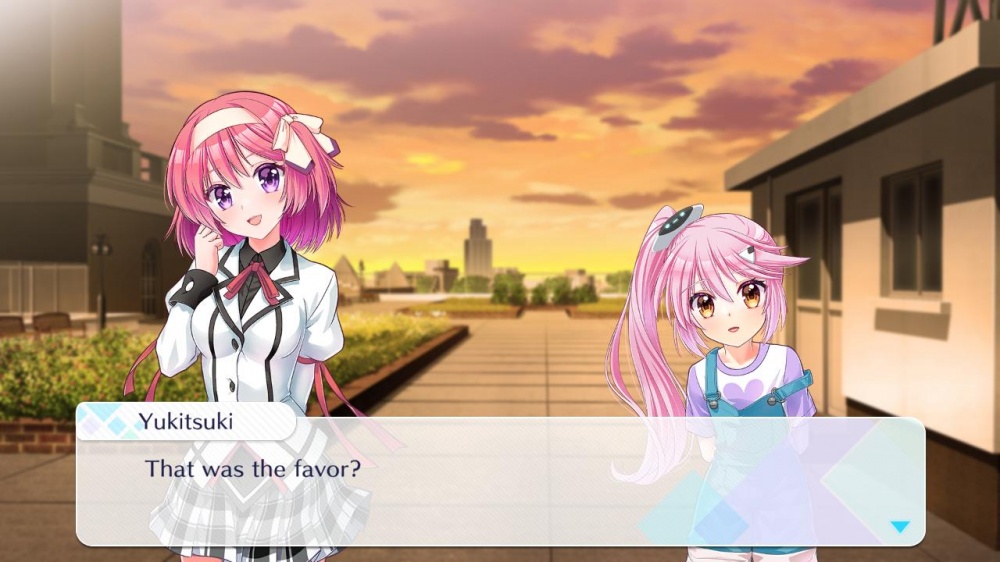 That said, if you want a more typical visual novel experience, you're also covered today. Yukiha Tenjo musters up his courage and confesses his love to his crush, and is rejected. Before he even has time to process his feelings, a young girl named Miu appears, claiming that she is his daughter from the future. She's come back to try to improve his life, and her actions will pull Yukiha into a mess of drama he never saw coming. It's a good bit darker than that description makes it seem, mind you. This Plus version includes the full series in one handy, reasonably-priced purchase. Worth it if you like visual novels and haven't played this series before.
BOT.vinnik Chess 2 ($2.99)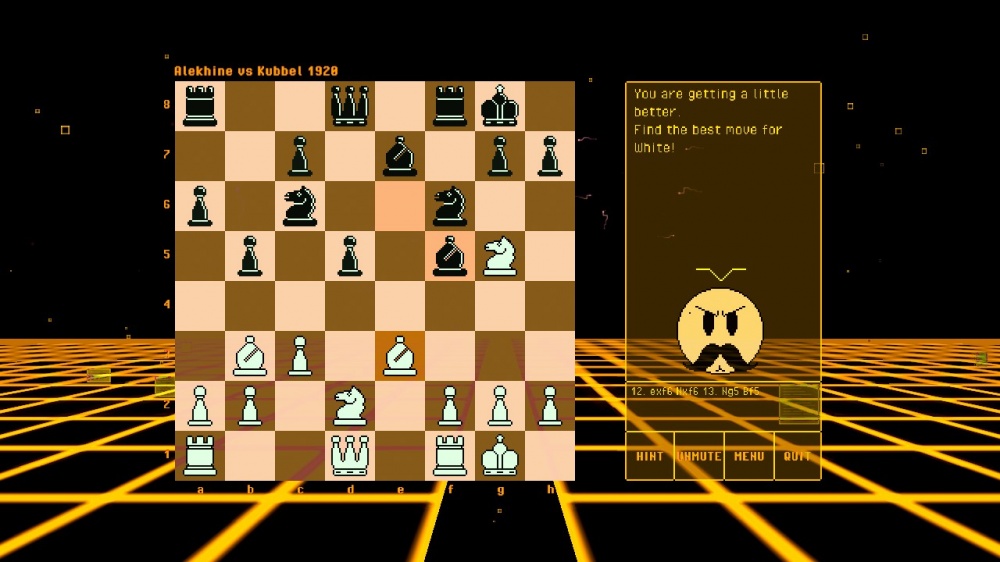 Fancy another round of BOT.vinnik Chess? Because that's what this is. It's another single-player chess game with a sassy robot opponent. This one uses famous matches from chess history to help teach you more about the game, and loads up more than four hundred and fifty chess puzzles to solve. I can think of worse ways to spend three bucks on a game today.
Winter Games 2023 ($39.99)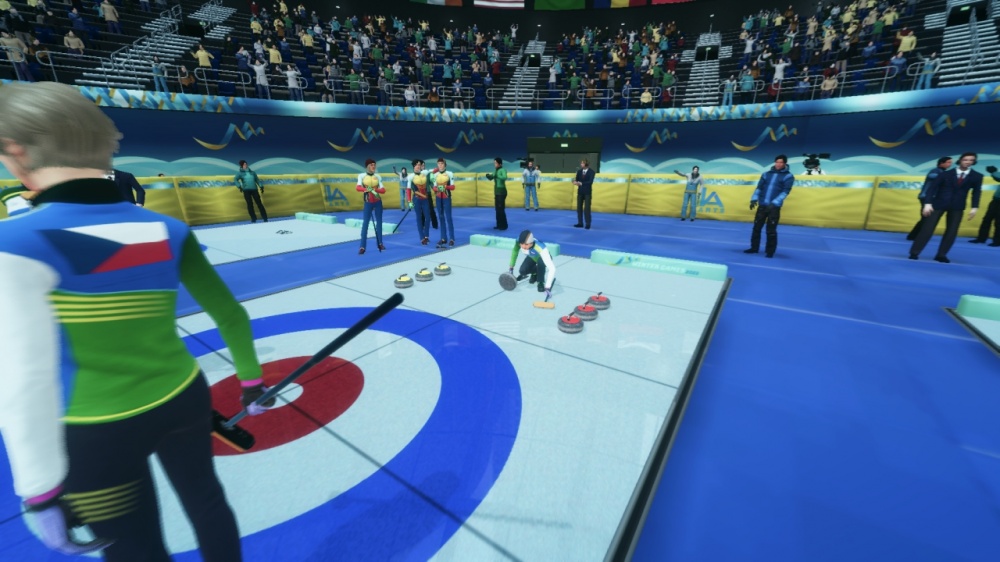 Okay, the Winter Olympics are over and done with for another few years, but that doesn't mean there aren't any Switch owners hankering for a winter sports game this season. Or at least I imagine that is what Wild River Games is banking on with this release. It includes ten different sporting events that can be played by up to four players in local multiplayer. You get biathlon, downhill, Super-G, skeleton, short track, two-man bobsled, ski jumping, ski cross, snowboard cross, and curling. Personally I'm not big on these Track 'n Field-style games, but if you are then you may want to give this a closer look.
Football Cup 2022 ($14.99)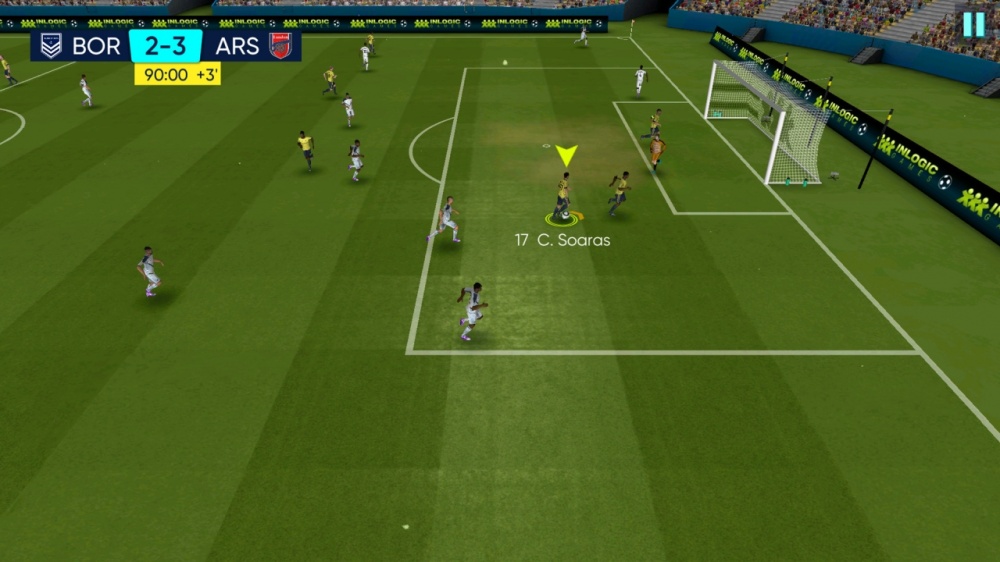 Football Cup 2021 was not very good. Really, really not very good at all. Yet it somehow must have sold its share of copies, because here we are with Football Cup 2022. To absolutely no one's surprise, this new version is also not very good. It's not even "the McDonalds we have at home" of FIFA. It's more like "the McDonalds we have in the dumpster down that sketchy alley" of FIFA. I'm sure it will sell a lot and we'll be doing this dance again next year with Football Cup 2023.
Pretty Girls Escape ($5.99)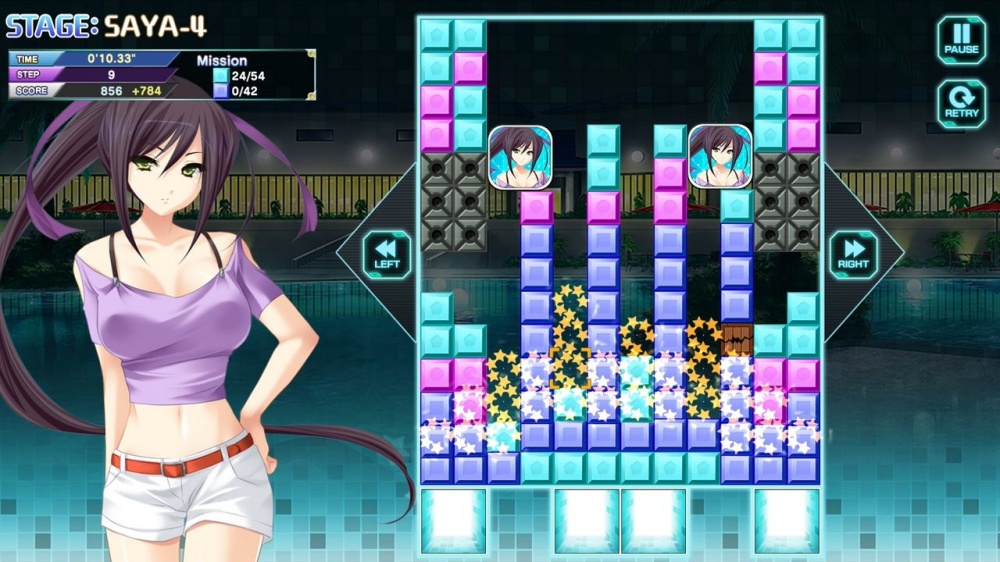 Another game in the Pretty Girls series from eastasiasoft. This one is a block puzzle game where you need to shift the pieces to make lines and drop the boxes with the girls in them to the bottom of the screen. You know, like those levels in Candy Crush. There are eight different girls in the game, and you get the usual gallery stuff that you can unlock.
Zombies Killer Machine – Car Games,Driving,Dead Mechanic Simulator ($6.99)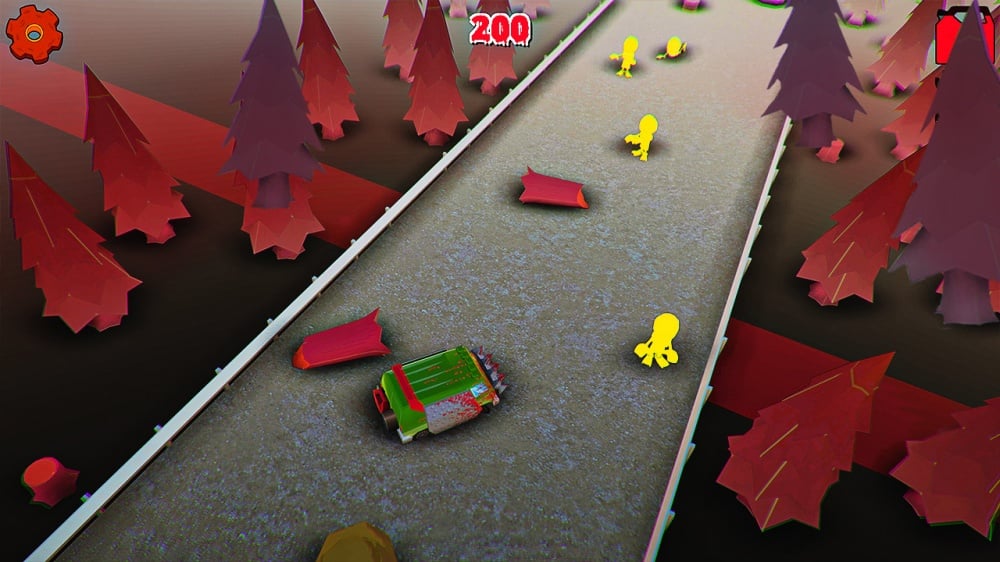 More garbage from the garbage merchants at Midnight Works. Drive the car and run over the zombies. Imagine all the much better games you could buy instead of this dross.
Loot Box Simulator – RPG Anime Girls ($2.99)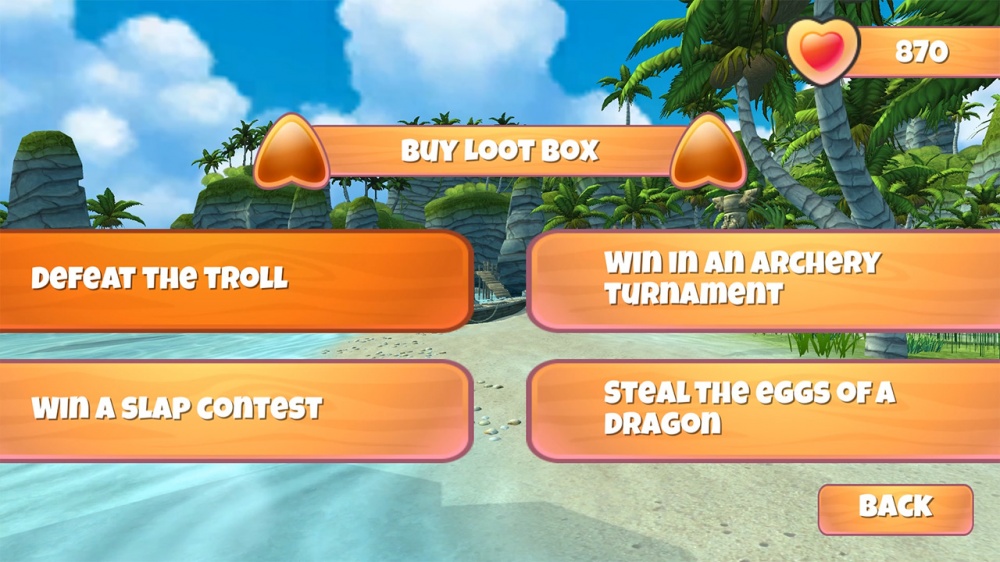 No. Come on now.
Sales
(North American eShop, US Prices)
A small list as usual for the time I write these articles. There will be a lot more tomorrow, I'm sure. For now, you've got another chance to get Onion Games titles at a solid discount, plus some spot sales on Jenny LeClue and Star Ocean.
Select New Games on Sale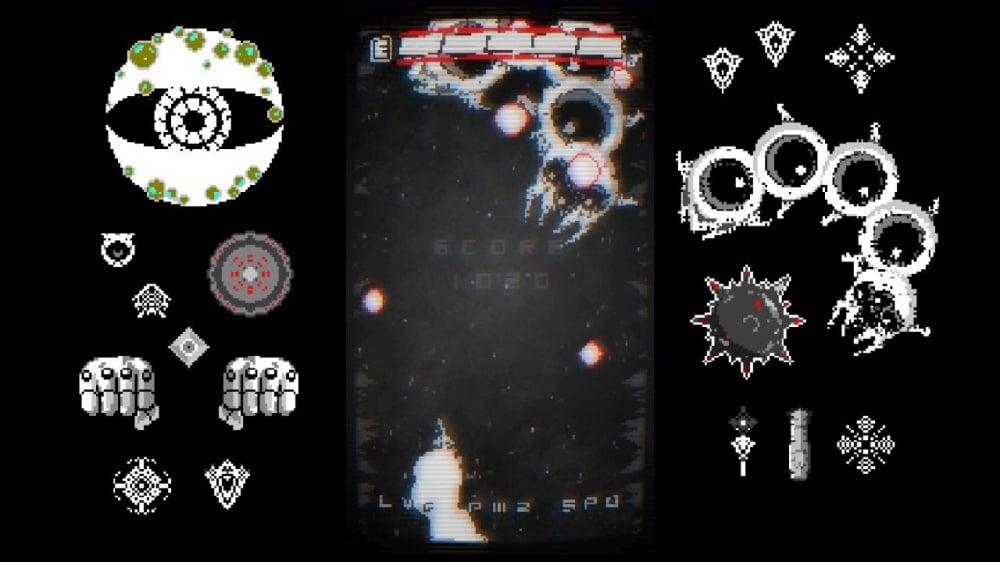 P.3 ($1.99 from $4.99 until 10/19)
Inukari Chase of Deception ($1.99 from $7.99 until 10/19)
Stellar Interface ($2.59 from $12.99 until 10/24)
Black Bird ($13.29 from $18.99 until 10/26)
Mon Amour ($6.29 from $8.99 until 10/26)
moon ($13.29 from $18.99 until 10/26)
Dandy Dungeon: Brave Yamada ($13.29 from $18.99 until 10/27)
Star Ocean: First Departure R ($8.39 from $20.99 until 10/27)
MechaNika ($2.99 from $5.99 until 10/27)
Agatha Knife ($5.99 from $11.99 until 10/27)
Out of the Box ($4.49 from $14.99 until 10/27)
The House of the Dead Remake ($16.74 from $24.99 until 11/2)
Speed Truck Racing ($1.99 from $9.99 until 11/2)
Jenny LeClue Detectivu ($1.99 from $24.99 until 11/2)
Perception ($2.99 from $19.99 until 11/2)
Splatter ($1.99 from $4.98 until 11/2)
Speed Dating For Ghosts ($2.37 from $6.99 until 11/2)
Sales Ending Tomorrow, Friday, October 14th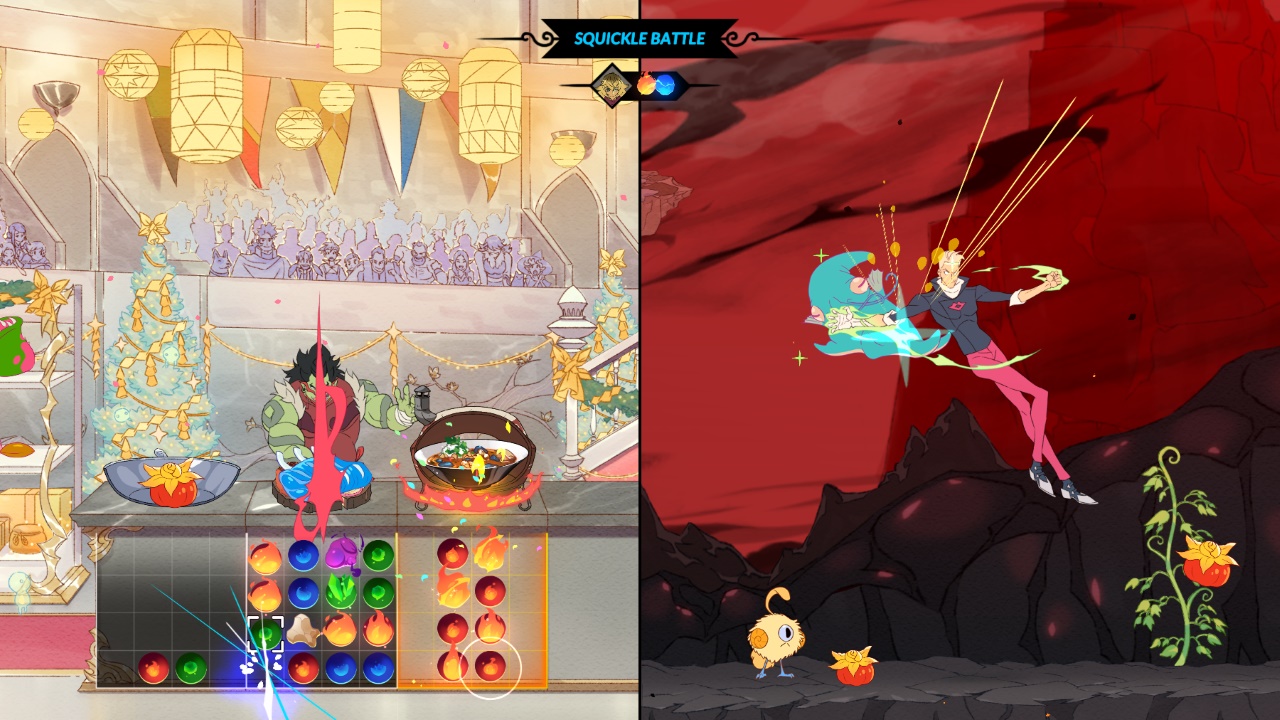 Battle Chef Brigade Deluxe ($3.99 from $19.99 until 10/14)
Indigo 7 Quest for Love ($4.49 from $14.99 until 10/14)
Liberated: Enhanced Edition ($6.79 from $19.99 until 10/14)
Mad Games Tycoon ($11.99 from $39.99 until 10/14)
Mad Tower Tycoon ($8.99 from $29.99 until 10/14)
Monster Energy Supercross 2 ($2.49 from $24.99 until 10/14)
MotoGP 19 ($1.99 from $19.99 until 10/14)
PigShip & the Giant Wolf ($3.99 from $7.99 until 10/14)
Rite ($4.89 from $6.99 until 10/14)
Seashell ($1.99 from $3.99 until 10/14)
Timberman: The Big Adventure ($3.34 from $4.99 until 10/14)
That's all for today, friends. We'll be back tomorrow with the remaining releases of the week, plus whatever sales and big news roll in during the interim. Now, if you'll excuse me, I have to get back to grinding souls with a 0.25% drop rate in Castlevania: Aria of Sorrow. This is how I choose to spend the precious minutes of my life. I hope you all have a thrilling Thursday, and as always, thanks for reading!