The best gaming laptop on the market today comes pretty close to matching the power of modern gaming desktops, but you don't have to stop playing while on your travels. In fact, recent innovations have made these mobile machines both slimmer and faster, with minimal compromises to performance.
Currently, the most powerful laptops pack Intel Alder Lake or AMD Ryzen 6000 CPUs, but they'll soon follow in the footsteps of the best gaming PC to include mobile Raptor Lake and Ryzen 7000 processors. It's not just about having the best gaming CPU, graphics card, and RAM, though. You'll also need a good screen or plenty of ports to hook the device up to an external display. Some even respect your fingertips with a mechanical keyboard beneath their low-profile keycaps.
We're heading into the eye of a next-gen storm, and brand-new Nvidia and AMD GPUs are trickling out onto the scene. Leaked benchmarks suggest we're getting an armada of mobile RTX 4000 laptops, and AMD will no doubt turn up to the right with RDNA 3 contenders. We'll consider what they have to offer once they arrive, but until then, here are the best gaming laptop options available today:
1. Best gaming laptop
The best gaming laptop is the Asus ROG Strix Scar 15 (2022).
Expect to pay $3,299.99 USD / £3,299.99 GBP.
| | |
| --- | --- |
| | Asus ROG Strix Scar 15 specs |
| CPU | Intel Core i9-12900H |
| GPU | Nvidia GeForce RTX 3080 Ti |
| Screen | 15.6-inch, 1440p, IPS, 240Hz |
| Battery | 90Whrs |
| Memory | 32GB (16GBx2) DDR5-4,800MHz |
| Storage | 2TB M.2 NVMe PCIe Gen4 SSD |
Pros
Unrivalled gaming performance
Plenty of ports
Perfect resolution and refresh rate for this screen size
Cons
Expensive
Slightly shorter battery life
The 2022 version of the Asus ROG Strix Scar redefines what it means to truly be the best, packing a top-tier Intel Alder Lake CPU and an Nvidia RTX 3080 Ti graphics card. Asus even includes a hidden weapon called the ROG boost, which ramps clock speeds up to 1,445MHz.
Being stacked up to the nines with the latest hardware means this beast makes short work of the best laptop games, but if you're ever in need of a quick fps boost, Nvidia DLSS is usually just a few clicks away in a supported game's settings.
If you've been waiting for a rig with the best gaming RAM configuration, you'll be pleased to hear that the Strix Scar 15 wields DDR5. 32GB of speedy memory will no doubt futureproof this beefy rig, and that's exactly what we want to see from a laptop of this calibre.
The 1440p 15.6-inch IPS display on the Asus ROG Strix Scar 15 delivers wonderfully sharp images in both SDR and HDR without diving into the settings to adjust anything, but it also boasts an ultra-responsive 240Hz refresh rate with response times of 3ms. That might seem like a lot of numbers, but this means games will both run fast and look good while you play.
It's a bit of a head-scratcher how Asus manages to pack Nvidia's chonky GPU under the hood, given its desktop counterpart fills the average PC case. Naturally, this sometimes comes with sacrifices like thermal throttling, but you'd be hard-pressed to find the same performance from another gaming laptop in this price range.
Aesthetics aren't as important as performance, of course, but the ROG Strix Scar 15 is also a treat for the eyes. Pushing the signature Asus two-tone style in black and grey, it's the RGB backlit keyboard that threads everything together. Asus puts its stamp on the trackpad, too, hiding a full numpad as a secondary function.
2. Best budget gaming laptop
The best budget gaming laptop is the Dell G15 Ryzen Edition.
Expect to pay $938.99 USD / £869.99 GBP.
| | |
| --- | --- |
| | Dell G15 specs |
| CPU | AMD Ryzen 5 6600H |
| GPU | Nvidia GeForce RTX 3050 |
| Screen | 15.6-inch, 1080p, WVA, 120Hz |
| Battery | 86Whrs |
| Memory | 8GB(8GBx1) DDR4-3,200MHz |
| Storage | 256GB M.2 NVMe PCIe Gen3 SSD |
Pros
120Hz display
Nvidia DLSS support
Great AMD CPU
Cons
Single-channel memory configuration
Build quality reflects the price point
Only 8GB RAM
The Dell G15 Ryzen Edition is a great fit for anyone looking to game on the go without breaking the bank. The Nvidia GeForce RTX 3050 has enough power to play the latest games at 1080p on its 15.6-inch, 120Hz display, and even supports DLSS upscaling for an easy way to boost fps.
Dell's cheap and cheerful laptop isn't the flashiest around, and its outer shell won't wow enthusiasts. Yet, if you're a competitive player that wants to maximize performance in the best FPS games, the G15's 120Hz screen will prove invaluable.
At its core, the G15 features an AMD Ryzen 5 6600H CPU that pairs well with Nvidia's laptop GPU. In fact, the chip's Radeon graphics alone should be enough to run Warzone 2 without a graphics card (even if that is a silly and redundant thing to do when you've got a 3050 to hand).
If the Dell G15 misses the mark with one thing, it's gaming RAM. The system sticks with an 8GB Single-channel configuration, which means it's not as futureproof as some alternatives. That said, you'll probably struggle to find a 16GB option for the same price, so it's perhaps a necessary compromise.
As a budget rig, the G15 avoids becoming too much of an investment while still packing enough of a punch. However, Nvidia is reportedly cooking up an RTX 4050 GPU, so the entry-level Lovelace card could supersede the one within this particular laptop next year.
3. Best AMD gaming laptop
The best AMD gaming laptop is the Alienware m17 R5.
Expect to pay $1,949.99 USD / £2,248.99 GBP upwards.
| | |
| --- | --- |
| | Alienware m17 R5 specs |
| CPU | AMD Ryzen 7 6800H or AMD Ryzen 9 6900HX |
| GPU | AMD Radeon RX 6700M 10GB or AMD Radeon RX 6850M XT 12GB |
| Screen | 17.3-inch, 4K/120Hz |
| Battery | 97Whrs |
| Memory | Up to 64GB (2x32GB) DDR5 4,800MHz |
| Storage | Up to 4TB M.2 NVMe PCIe Gen4 SSD |
Pros
Powerful Ryzen processor and Radeon graphics
Features all AMD Smart Technologies
17.3-inch 4K/120Hz AMD FreeSync Premium display
Cons
Specs greatly impact battery life
Ray tracing performance can't keep up with Nvidia
Look, we get it, some of you like to stick with one company when it comes to PC parts. So, if you bat for the red team, the Alienware m17 R5 should check all the boxes in terms of performance and functionality.
In many ways, the M17 R5 is a stand-in for a full desktop setup, as its 17.3-inch 4K display trades blows with the best gaming monitor. Available in two configurations, you can choose between a Ryzen 7 6800H or Ryzen 9 6900HX CPU, paired with either a Radeon RX 6700M or RX 6850M XT graphics card.
Both of the above options bring a lot to the portable table, but AMD Advantage laptop features are a performance cherry on top. Smart Shift, Smart Access Graphics, and Smart Access Memory enhance the hardware's natural abilities, and the tech will ultimately help the laptop keep up with the latest games.
With great power, comes great batter caveats, as the M17 R5's souped-up specs are ravenous for power. Sure, most laptop gamers are accustomed to dwelling near outlets, but it's still worth keeping in mind if you're an on-the-go player.
4. Best gaming laptop under $2,000
The best gaming laptop under $2,000 is the Razer Blade 14.
Expect to pay $1,999.99 USD / £2,199.99 GBP.
| | |
| --- | --- |
| | Razer Blade 14 specs |
| CPU | AMD Ryzen 9 6900HX |
| GPU | Nvidia GeForce RTX 3060 |
| Screen | 14-inch, 1080p, IPS, 144Hz |
| Battery | 61.6Whrs |
| Memory | 16GB DDR5-4,800MHz |
| Storage | 1TB M.2 NVMe PCIe Gen4 SSD |
Pros
Top-of-the-range Ryzen 6000 CPU
Razor-sharp 1080p display
Cons
Low battery capacity
RTX 4060 models could arrive soon
Razer is renowned for the quality of its peripherals, and the same premium-level craftsmanship you'll find on its best gaming keyboards is readily apparent when using the Razer Blade 14. In addition to its high levels of performance, your cash feels well spent when using it thanks to its CNC aluminium chassis.
At 14 inches, the Razer Blade 14 is a dinky little powerhouse featuring a top-of-range AMD Ryzen 9 6900HX and Nvidia GeForce RTX 3060. This size also makes the 1080p 144Hz IPS display sharper than you'd think, with a dense PPI (pixel per inch).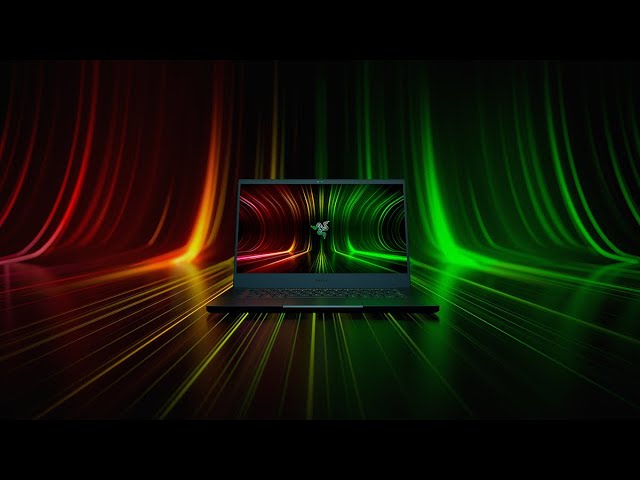 Modern games take up a lot of room, but the Blade 14's 1TB storage has you covered. Better still, it's actually a Gen4 NVMe drive, so you won't have to trade away speed for capacity. Even still, there's nothing stopping you from popping the best SSD for gaming in later, as the M.2 slot isn't hard to reach.
It's worth noting that while the RTX 3060 is a capable graphics card, RTX 4060 mobile GPUs could arrive in the near future. Features like DLSS 3.0 could make all the difference when it comes to entry-level performance, so you'll want to think twice before investing in a $2,000 laptop right now. 
5. Best gaming laptop under $1,500
The best gaming laptop under $1,500 is the Gigabyte Aorus 5 SE4.
Expect to pay $1,499.99 USD / £1,649.99 GBP.
| | |
| --- | --- |
| | Gigabyte Aorus 5 SE4 specs |
| CPU | Intel Core i7-12700H |
| GPU | Nvidia GeForce RTX 3070 |
| Screen | 15.6-inch, 1080p, IPS, 144Hz |
| Battery | 99.9Whrs |
| Memory | 16GB(2x8GB) DDR4-3,200MHz |
| Storage | 512GB M.2 NVMe PCIe Gen4 SSD |
Pros
Higher specs than those typically found at this price
The biggest battery on the list
Cons
DDR4 memory
Smaller 512GB SSD
We're really impressed by the specs that the Gigabyte Aorus 5 SE4 has to offer, which at this price point makes it one of the best value setups on this list. The Intel Core i7-12700H and Nvidia GeForce RTX 3070 make for a great gaming combo, and easily drives the 15.6-inch 1080p IPS 144Hz display.
It's also got the biggest battery amongst our picks at 99.9Wh, meaning you'll be gaming on the go for many hours. It doesn't skimp on gaming RAM either with dual-channel 16GB DDR4 memory — an addition that'll combat demanding system requirements (at least for a few years).
The laptop's 512GB SSD is speedy, but you might want to factor in a replacement if you've got a chonky Steam library. Alternatively, investing in the best external SSD for gaming will save you any future hassle, especially if you tend to swap your rig regularly.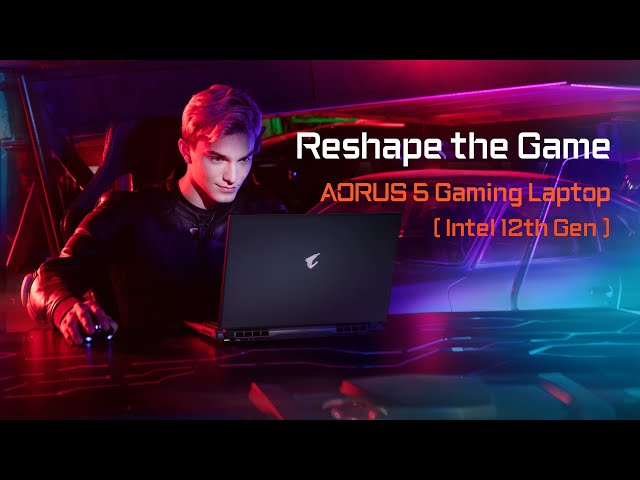 Just like before, it's worth noting that RTX 4070 GPUs will arrive on the scene soon. The mid-range contender hasn't got a release date yet, and you'll potentially have to pay more than $1,500 for a laptop armed with the next-gen card, but its upcoming status is still worth keeping in mind.
While these are the cream of the crop, filled with the best specs AMD, Nvidia, and Intel have to offer, you might find something more your stride in the sale. Check out our best Black Friday gaming laptop deals as they pop up throughout November.