CBC replies that while they are looking at more "inclusive" journalistic standards, objectivity to remain
Article content
First Reading is a daily newsletter keeping you posted on the travails of Canadian politicos, all curated by the National Post's own Tristin Hopper. To get an early version sent directly to your inbox every Monday to Thursday at 6:30 pm ET (and 9 am on Saturdays), sign up here.
Article content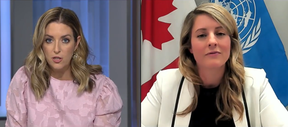 Article content
TOP STORY
EDITOR'S NOTE: It is somewhat ironic that in a news story about journalistic standards, this edition of First Reading did not perform one of the most basic journalistic tasks of reaching out to CBC for comment. In a statement issued to the National Post after this story's publication, Editor in Chief brodie fenlon said that while they are looking at re-interpreting their journalistic principles through the "lens of inclusion," they have no intention of rescinding the objectivity standard. "CBC/Radio-Canada has one set of journalistic standards and practices (JSP). Impartality remains a core principle of our joint standards. The JSP applies to all journalists in our French- and English-language services, regardless of their identity, race or ethnicity," he wrote.
Article content
CBC is reportedly considering dropping an age-old requirement for its reporters to be objective — at least for those from a visible minority group.
The revelation was shared this week in an editorial by the Quebec newspaper La Presse. Senior editor François Cardinal wrote that CBC was considering an internal demand by its reporters that the broadcaster abandon its current standards requiring reporters and staff to remain neutral on political issues.
Done in the interest of ending "structural racism," the policy would largely apply in cases of activism relating to Black Lives Matter and Indigenous issues, so that non-white reporters did not feel compelled to "leave their humanity at the door."
Under CBC's Journalistic Standards and Practicesthe network's reporters are forbidden from expressing personal opinions or partisan leanings.
Article content
"Our value of impartiality precludes our news and current affairs staff from expressing their personal opinions on matters of controversy on all our platforms," it reads.
The sentiment is mentioned again in a section governing the use of social media for CBC employees.
,The expression of personal opinions on controversial subjects, including politics, can undermine the credibility of CBC journalism and erode the trust of our audience," it reads. "Therefore, we refrain from expressing such opinions in profiles or posts for any account which identifies or associates us with CBC/Radio-Canada."
The policy has also taken the form of corporation-wide memoranda. After the re-election of Conservative prime minister Stephen Harper in 2011, employees were reminded not to publicly express any disappointment or negativity at the outcome.
Article content
Removing objectivity requirements for CBC staff has been a demand of the corporation's primary union for more than two years now.
In 2020, at the height of Black Lives Matter demonstrations stemming from the police killing of George Floyd in the United States, the Canadian Media Guild issued a letter to CBC's senior management urging the broadcaster to "dismantle structural racism" and diminish the power of "white editors."
The letter said that objectivity requirements effectively forbade CBC employees from speaking "freely about their identities and lived experiences" and called on managers to stop disciplining reporters who defend "their humanity or that of others."
,Just as an LGBTQ employee should never be told they can't attend Pride, a Black employee should never be told they can't publicly support Black Lives Matterand an Indigenous employee should never be told they can't attend a MMIWG (Missing and Murdered Indigenous Women and Girls) rally," it read.
Article content
At around that same time, the network also ran a segment claiming that journalistic objectivity could cause "harm." In an interview with The Sunday Edition, journalism professor Candis Callison said that when journalists were not allowed to mention their "social location," it becomes unclear "whose social order you're maintaining."
La Presse noted that the measure was openly opposed by Radio-Canada, the French-language arm of the Canadian Broadcasting Corporation.
,You need to be objective in reporting … otherwise it's not journalism, it's stenography," Michel Bissonnette, CBC's executive vice-president of French services, was quoted as saying.
Jamie Sarkonak: CRTC diversity quotas trample journalistic independence at CBC

John Ivison: Now is CRTC's chance to tell CBC to get out of the advertising business
Article content
IN OTHER NEWS
The Saskatchewan NDP has just snubbed federal NDP Leader Jagmeet Singh at its upcoming convention, While the federal leader would typically make a personal appearance, after a rancorous internal debate the Saskatchewanians decided they only wanted him to appear in pre-recorded video form. It would be news if any provincial NDP was openly snubbing the federal leader, but Saskatchewan is particularly notable because the province is the ideological heartland of the party. Most notably, before serving as the NDP's first and most iconic leader, Tommy Douglas spent 17 years as the province's premier, during which he pioneered Canada's current system of socialized health care. But this isn't the first time that Singh has been at loggerheads with the rectangular province. In 2018, Singh threw Saskatchewan MP Erin Weir out of his caucus over sexual harassment entirely that a subsequent investigation would almost dismiss. When Saskatchewan-based NDP stalwarts objected to the expulsion, Singh brushed them off as "people in a position of privilege" who wanted to "intimidate" him.
Article content
The NDP has often nursed quiet tensions between its two primary facts: the farmers and working class, and the urban progressives (of whom Singh is easily the most blatant standard-bearer). The Saskatchewan NDP's own internal reports, in fact, have stated that their success in any future provincial elections will largely be dependent on how aggressively they can distance themselves from Singh, particularly his hardline stance against fossil fuel development. So, it's probably safe to guess that there's going to be a few more of these orange splits in the years to come,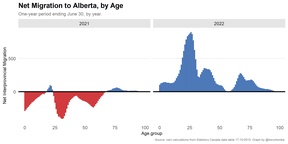 This month will feature two days in which government workers stayed home while almost everyone else went to work: The day of the Queen's funeral, and National Day for Truth and Reconciliation. But if you're one of the 90 per cent of Canadians still working on these holidays, you can at least take comfort in the fact that the federal government paid out $191 million in bonuses last year, The bonuses were handed out pretty liberally across the federal bureaucracy, and included managers within Passport Canada and several other agencies who haven't been doing fantastic jobs of late, such as those in charge of severely backlogged immigration visa systems. An opposition critic called the bonuses "completely unjustifiable."
Get all of these insights and more into your inbox every weekday at 6 pm ET by signing up for the First Reading newsletter here.