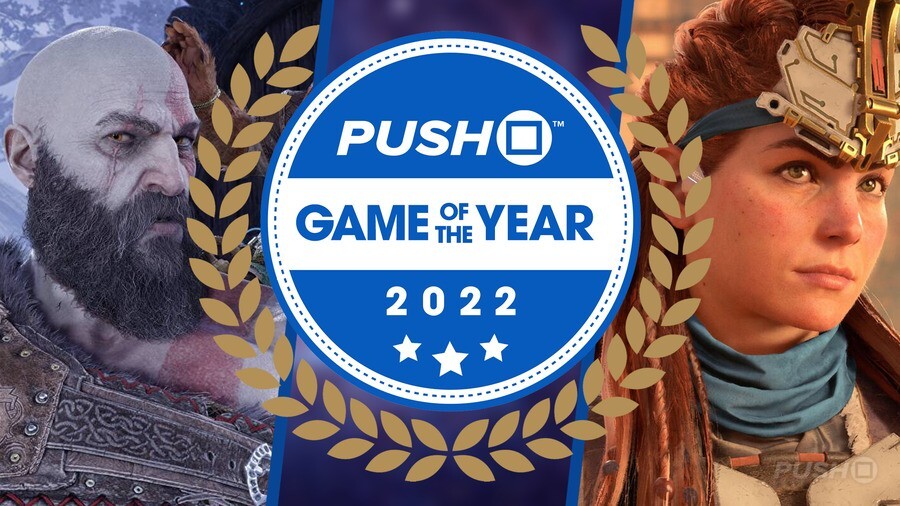 With the temperatures plunging below zero and festive decorations erected, it's time once more to reflect on the Game of the Year. Behind the scenes we're busy preparing an eclectic slate of holiday content – articles to keep you occupied during the downtime in the dark depths of December. And as regular readers will know, we like to pad out the long Xmas days with our list of best PS5 and PS4 games.
As is the case every year, we value our community's opinion every bit as much as our team, and that's why we're once again encouraging you to vote for your favourites, with your opinions having a direct influence on our overall results. We're encouraging you to pick your five Games of the Year, and we'll integrate the results into our staff vote, so you have an opportunity to directly influence Push Square's overall top ten.
In fact, we listened to your feedback from last year, and have built new tools to better reflect your views. In year's past, the community poll became a popularity contest, with no weighting to the results. This year, we're asking you to pick your first, second, third, fourth, and fifth favourites. Points will be allocated based on positioning, with your first pick earning more points than your second pick and so on. This means the results will better reflect your views.
In addition to the votes contributing to our site-wide Game of the Year, we'll also publish the community results separately, so you can see how it compares. This is a great opportunity for you to have your say about the games you loved, so don't miss out. We'll close the poll and tally up the results on 14th December at 4PM GMT, so don't deliberate too long.
One thing to note is that the poll is based on a shortlist of 50 games, which has been hand-selected by Push Square's editors. We used review scores and overall impact to determine this selection of games, and it's the exact same list we're using internally to vote on our favourites. If your personal pick is missing, then rest assured there'll be plenty of opportunities to discuss those in the build up to 2023.
Without further ado, then, it's time to get voting. Good luck to all the games!